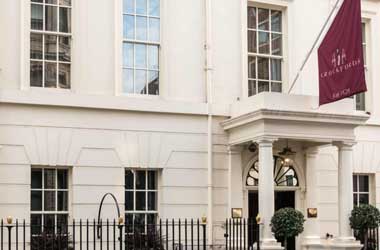 Crockfords Club is an exclusive land-based casino that has been providing top of the line gaming for almost 2 centuries now. It was originally established in 1828 by William Crockford, a working class English man, who had the vision of establishing a club that was good enough for English nobility and royalty to come and spend time at. The casino is today run by the Genting Group, specifically Genting Casinos UK Limited.
Crockfords Club casino is located in Mayfair, London, and is open throughout the week 24 hours a day, 7 days a week. The only day it is closed is Christmas Day. The casino is exclusive and has select games for a select player base. However, membership is not mandatory; you can play as a non-member too. Membership has its own advantages, though it comes at quite a healthy cost in keeping with the casino's tradition of exclusivity.
Membership for life costs you a cool £1000, and you have to provide a valid photo ID for verification the first time you are at the casino as a member.
You have to be at least 18 years of age to play at this casino for money. The casino primarily accepts deposits and makes payouts in the British Pound Sterling (£), though transactions are supported in all other major currencies. Players are also encouraged to make payments with their debit and credit cards.
More about Crockfords Club Casino
The first thing that strikes you about Crockfords Club casino, despite its smaller size compared to some of the other bigger casinos in London, is the fantastic atmosphere. The casino is steeped in comfort while offering all the modern day amenities you see in land-based casinos today. Apart from a good gaming experience there are other amenities you can use when you are here. These include:
Restaurant: The casino has an excellent restaurant that is open between 7:30 pm and 2:30 am. Here, specialist chefs provide the following exotic culinary fare:

European cuisine
Middle Eastern cuisine
Indian cuisine
Oriental cuisine

Bar: The casino has an in-house bar that is well-stocked with a fine selection of alcoholic beverages. Drinks available at the bar include:
Apart from the restaurant and bar, the casino also has the historic Ballroom, which is the ideal venue for hosting conventions and parties for up to 150 guests. If you are looking at a smaller and closer knit gathering, the ideal venue at the casino is the Gold Room.
Games at Crockfords Club Casino
At Crockfords Club casino you get to play a good selection of some of the best games you can find at land-based casinos in England. The games available include, among others:
American Roulette: There are 4 tables where you can play American Roulette when you play at Crockfords Club casino.
Blackjack: There are 2 blackjack tables at this casino.
Baccarat: When you are at Crockfords Club casino you can play baccarat at the single baccarat table here.
Casino Stud Poker: You can play Casino Stud Poker at the single table available for the game here.
Poker: There are 2 tables at this casino where you can play poker.
There are promotions available at the casino periodically, at regular intervals. You also get access to the Genting Rewards program since this casino is managed by the Genting Group. Through this program you earn reward points for playing the games on offer; you can redeem these rewards at the casino later.
Dress Code at Crockfords Club Casino
Crockfords Club casino has a dress code that strictly forbids use of hats or caps due to security reasons. Standard dress here is smart casuals, though formals and tuxedos are allowed and worn by some of the members here.
Land Based Casinos by Cities