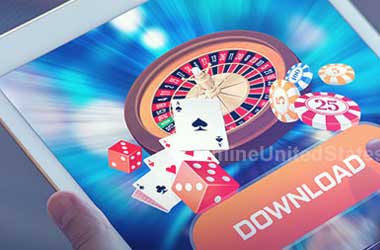 The casino world is ever-changing, it's clear to see. And for many years now, online casino gaming has been rapidly growing in popularity. Of course, why wouldn't it be? Slots, table games, video poker and more provide a thrilling pastime for many people. And with an innumerable number of online platforms available to sign up to and play at, there's no lack of choice. However, that being said, there are certain aspects of casinos that will either pull us toward or push us away from such.
One of those push and pull factors is the type of casino that is on offer. And by this, we mean whether we're able to play it online via a web browser, or if we need to download software to our desktops to access the games. For many platforms, it's just one way or the other. However, some do also offer up both options to players. That being said, what exactly are the differences between a casino that you can download and one that you can play via your web browser?
The Difference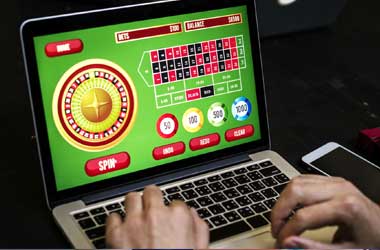 When it comes to playing the games of a casino, you'll need to access the lobby. And this is where the two different options primarily come into play. If you have downloaded the casino software to your desktop, the only requirement for you is to have an active internet connection. Then, you simply need to double click on the relevant casino icon and log in. As long as you have funds in your casino account, you can then start spinning reels or having cards dealt to you, for example.
Alternatively, should you be a member of a casino with a web-based game lobby, you need to navigate your way to the platform via your preferred browser first. Then, log in and navigate to the game lobby afterwards. So, it's a slightly longer process, although not by much. It's also quite likely that you'll need to have Adobe Flash Player installed on your computer and web browser to access the range of games via this method.
There can be significant differences when it comes to a casino that provides both though. You see, it's quite common that a downloadable game lobby will have a different amount of accessible games to a web-based one. Therefore, you may be reducing your game range by utilising one way over the other.
The Downsides
Perhaps the biggest negative that a player may find when it comes to a downloadable casino is…well, that it's a download. You need to obviously have space on your desktop to install the software. Not that it's generally a huge file for you to download and utilise, but still, some people don't wish to have such on their desktop. Additionally, some gamers do prefer to keep their gaming activity private from other computer users. Installing software on a computer may draw more attention to it. As well as this, downloading is usually one of the easiest ways for your computer to get a virus. While online casino software should be completely virus-free, it's not something that is a guarantee. And while navigating your way to a casino platform via a web browser is also likely to do the same thing, players do have the ability to delete their history and cookies.
However, once you download software from a casino, you have instant access there from your desktop. You don't have to wait to load up a web browser, load up the casino site, wait to log in etc. And while this is not specifically a dramatically long process, it can be one of the reasons that gamers choose to download rather than play via a web browser. And, as we made mention of previously, the range of games may be different via each method. Some casinos allow a stronger range of games to be accessible via a download, while others switch it the other way.
At the end of the day, it's really more about personal preference. One method of playing games is not always going to be specifically "better" than the other. Find a casino that works for you. And if that exists as a downloadable casino, so be it. Alternatively, if you enjoy playing via a web browser, sign up to a platform like Betway Casino, where nothing needs to be downloaded.