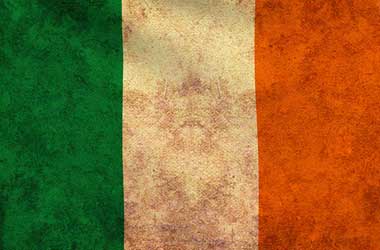 A gambling charity in Ireland has challenged the government there over its intent to raise the maximum gambling machine stake as well as the length of time it currently takes operators to verify the age of a customer.
As things stand at the moment, online gambling operators in Ireland can take up to 72 hours to check into the age and identity of a user attempting to withdraw funds from a casino or other gambling site. This process is to ensure that the player is at least 18 years old and is who they say they are. That time period is something that has been eliminated within the United Kingdom, and now gambling charities are looking to Ireland to follow suit.
Speaking of the issue, the boss of Problem Gambling, Barry Grant said that there aren't really any limitations for players at any age to be able to spend massive amounts of money by using someone else's credit or debit card within Ireland. By the time someone has done something about it, it's usually too late. And even so, the identity checks that take place at Irish online gambling sites only come when a person begins to generate winnings that they wish to then cash out.
In fact, it was only recently that we reported on an employee of a Northern Ireland company stealing £590,000 from their employer to use at online gambling sites.
Mr Grant said that 72 hours stands as too long a period for checking a user's identity. He said that there could be some serious damage done to a person's account because online gambling sites aren't checking into their players beforehand.
Gambling Charity Also Tackles Potential Increase on Maximum Stakes
That's not the only issue that Problem Gambling is tackling, though. The Government of Ireland recently chose to accept a new maximum pay-out of €500 from gambling machines, as well as approving a proposal that would see the maximum stake on these machines increase to €5 per turn. Should these plans go through, it will certainly see quite the turnaround in what the norm for betting in Ireland is at current.
For the time being, the maximum pay-out that a player can receive is 50 cents, while there's also a maximum bet of 3 cents in place. Granted, the initial suggestion was to increase the maximum stake even higher than €5, but it still remains quite a lot higher than the ones that other jurisdictions allow. The UK cut the maximum bet on its fixed odds betting terminals (FOBTs) last year to just £2, with it having been £100 previously.
These changes have been proposed as a part of the government's plans to introduce various changes to the Gaming and Lotteries Act of 1956. This is being done as a way of trying to bring it more up to date with the modern market. While it's true that existing gambling laws are quite outdated, the plans of the Irish Government have raised many concerns in relation to the proposed changes.
That being said, the Irish Government does have plans to increase the minimum gambling age from just 16 to 18, should the new legislation be brought into effect.