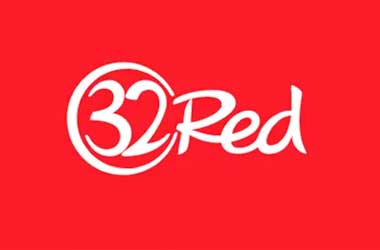 The 32Red brand has been generous enough to cough up almost £590,000 to a company based in Londonderry, Northern Ireland, after an employee utilised stolen credit cards to fuel her own gambling habit at the site. A hearing, which took place at the Crown Court in Derry on Tuesday, November 19, heard a Public Prosecution Service barrister confirm that the online gambling site which received payments from the employee was 32Red. He also went on to confirm that the operator had reimbursed the owners of S3 Alliance with almost the full amount.
This, the barrister explained, was paid back by 32Red as a gratuity to the S3 Alliance owners affected. According to a Queen's Council barrister, several accountants had been contacted by the prosecution and defence in a bid to determine whether or not the full amount had been paid back. At the same time, it was explained the employee in question was awaiting an assessment by a consultant psychiatrist.
Because of this, the case was adjourned until the next meeting, which is set to occur on Friday, November 29. Following on from this, a plea hearing is expected to take place on Friday, December 20. The defendant is currently released on bail while the case continues.
Employee's Gambling Habit Gets the Better of Her
The woman, who previously worked for the S3 Alliance company, was named as Tracey Curran, and she admitted to the misappropriation of the £590,000. The theft of this money took place between January 2016 through to April 2017, and in court, she pleaded guilty to six charges of fraud due to making a number of online gambling transactions with the 32Red brand. This was done by using S3 Alliance company credit cards without prior authorisation to do so.
It was explained in court that the woman had chosen to utilise all of the money from the cards in order to fuel her gambling habit. This was proven to be the case, as it had all been lost at the site during the time period stated. As things stand for the moment, Ms. Curran has not been identified as a gambling addict, although there's plenty of information there to suggest that this could be her diagnosis.
This isn't the first time that 32Red has paid out a huge sum of money – although it's most likely one of the few times that it has done so as a gratuity. In June of 2018, it incurred a huge fine of £2 million for missing out on 22 different occasions where it could have helped a gambler with a serious addiction problem. Instead of providing them with such assistance, 32Red opted to make them a VIP player and send along a selection of free bonus offers.
32Red has also been in trouble with the Advertising Standards Authority (ASA), with the latest episode coming in September of this year. A warning was issued to the brand for promoting its services by paying for Google search adds. The ASA said that 32Red needed to be more careful when targeting its gambling adverts due to the fact that some of them could have particular appeal for children.