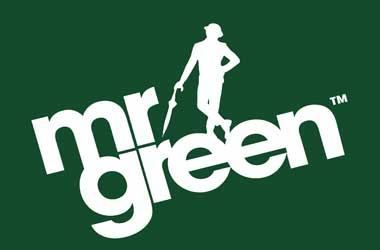 Mr Green is one of the top online casinos that offers live casino, online casino and sports betting services to its players from around the world. Mr Green has a strong presence in the United Kingdom where it is licensed by the UK Gambling Commission (UKGC).
Mr Green was part of the MRG Group – a company based out of Stockholm. The Mr. Green brand was sold to William Hill back in 2019 for €270 million.
One of the reasons why Mr Green has such a strong presence in the UK is because it has a strong suite of casino affiliates who market and advertise Mr Green's services. These affiliates earn their commission whenever a new player uses their link to sign up at Mr Green casino.
Mr Green has now issued a strict notice to its casino affiliates in the UK asking them to stop marketing and promotion casino and live casino services. This letter will come as a shock to many affiliates as they run a lucrative business promoting Mr Green's casino and live casino services.
Mr Green has taken this step in order to ensure that it fully complies with UKGC regulations and does not run afoul of the gambling watchdog. The UKGC has introduced a number of changes to gambling legislation in recent times and is taking stringent action against online gambling operators who fail to comply with these new regulations.
Casino affiliates also need to comply with gambling regulations. A failure to do so will automatically get the casino operator in trouble with the regulator. Mr Green has asked its affiliate to stop all marketing and advertising promotions with immediate effect.
No Ban On Sports Betting Marketing
Mr Green has informed its affiliates that this ban on marketing and advertising will not impact its sportsbook. The casino operator has replaced all of its casino and live casino advertising on its website with sports betting advertising.
Mr Green affiliates can continue to promote the sportsbook but will have to wait for further notice before resuming online casino and live casino marketing. Mr Green has given no indication as of now as to how long it could take for its online casino and live casino offering to be in operation again but has promised affiliates that they are working on resolving all issues.