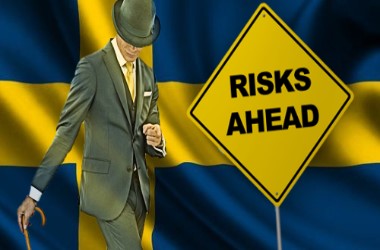 Two popular online casinos in Mr Green and Karl Casino have been warned by the Swedish Consumer Agency (KO) with regard to promotion of their products to those players who had signed up for self-exclusion.
On Wednesday 27 November, Mr Green – which is owned by William Hill – and Karl Casino – coming under the ownership of L&L Europe Ltd – were issued with injunctions by KO following the discovery that several players who were a part of the Spelpaus registry had been offered the chance to gamble with their respective platforms.
Investigations were launched into both casinos when the KO received complaints from customers who had chosen to self-exclude, but then continued receiving both emails and direct mail featuring marketing campaigns for Mr Green and Karl Casino.
The response from both casinos is that a mixture of human error and system problems caused the unwanted marketing messages to be sent out. Karl Casino also went on to cut its links with one of its affiliates after the KO investigation.
In a bid to counteract anything like this happening in the future, both operators have insisted that their systems have also gone through an upgrade. Yet, the KO threatened both that any future transgressions of this nature would result in them being hit with a fine of SEK 2,000,000 (£162,000).
The self-exclusion program of Sweden was launched in January when the country shifted to a regulated online gambling market. As things stand at the moment, 45,612 citizens of Sweden have chosen to sign up to a self-exclusion of one time period or another. The options range from just one month's break away up to an indefinite time period.
KO Secures a Court Victory Against Ninja Casino and the UK Unites with Spelinspektionen
This is just another of the Consumer Agency's moves against online casino sites, with Ninja Casino coming up on the receiving end last week. The platform, which is owned by Global Gaming, was found to have violated the laws surrounding Sweden's advertising requirements for gambling platforms. That's quite the blow for Global Gaming, which also lost its Swedish gambling licence in June after failing to comprehend with social responsibility and anti-money laundering rules.
In other news, Sweden's regulatory body, Spelinspektionen has signed into a Memorandum of Understanding (MOU) with the United Kingdom Gambling Commission. It already has similar agreements with gambling regulators based in both Malta and Gibraltar. The agreement calls for both bodies to share information as well as provide each other with operational assistance.
It was Spelinspektionen that would cite the enforcement of the UK Gambling Commission against LeoVegas, that requested to limit the company's Swedish licence duration to a two-year period, rather than the standard five-year timeframe. However, LeoVegas recently won an appeal relating to that limitation through Swedish court.