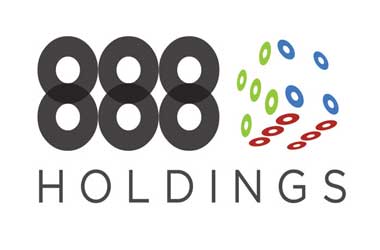 It seems as though online operators aren't really learning their lessons of previous warnings handed out and ones dished out to others. It was only recently that we reported on both Mr Green and Karl Casino being warned by the Swedish Consumer Agency over promotion of their products to self-excluded players. Yet now it seems as though 888 is in hot water once again; this time with the Danish Gambling Authority, Spillemyndigheden.
After an investigation that was conducted by the authority, 888 Holdings was found to be in breach of the country's money laundering laws, having failed to report suspicious transactions by one of its customers to the necessary authorities. Furthermore, 888 is being held to count on addressing the issue in a timely manner.
888 Holdings, which is the owner and operator of the 888 Casino platform, as well as its sports and poker sister sites, is said to have breached Section 25 of Denmark's Money Laundering Act, as discovered by Spillemyndigheden. It is that section of the Act that states all companies operating in Denmark must harness principles and rules that relate to record keeping and risk assessment so as to prevent money laundering, terror funding and other financial crimes.
According to the authorities, 888 failed to probe into suspicious transactions and related activities, which saw large amounts of money pass through one of its sites via a Danish customer. That same customer's gambling patterns displayed questionable economic and legal purpose, the authorities said.
Customer Spends Over DKK1 Million; Regulator Orders 888 to Change Its Ways
While making its own investigation, Spillemyndigheden found that the player had deposited and spent over DKK1 million (£113,000) within a three-month period. Supposedly, 888 performed background checks on the player and requested documents to explain how it was possible for him to deposit DKK600,000 in just two days. Yet, the customer refused to provide such documents to the site and continued gambling for another month before 888 proceeded with the closure of his account.
Because 888 didn't act in good time and also failed to report the incident to Denmark's State Prosecutor for Serious Economic and International Crime (SØIK), it was issued a formal warning by the country's regulatory body.
888 owned up to its faults and admitted that the player's account should have been closed much sooner and that it should have proceeded to inform SØIK about the incident. With this, Spillemyndigheden has instructed the company to improve its anti-money laundering policies and practices, to ensure that it is better prepared for any future situations such as this. It's possible for Spillemyndigheden to issue such requests to any of its licensees under Section 66 of the Danish Money Laundering Act.
The 888 online gambling company holds two different licences from the Danish Gambling Authority – one which allows it to provide sports betting operations to the country's residents and another for online casino gaming options, including the 888 Poker site.
This just marks yet another dent in the façade of 888, which has suffered through multiple regulatory issues over the past few years.
It was in 2017 that it received a huge £7.8 million fine from the UK Gambling Commission, which came from multiple failures relating to the protection of its customers and problem gamblers. That became one of the biggest penalties handed out by the UK's regulatory body to date.