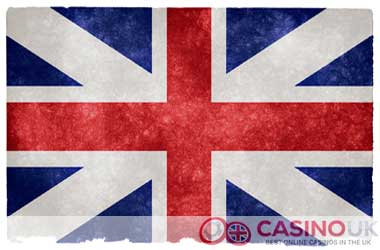 The results of an investigation carried out by the Sunday Times have indicated that gambling firms and operators in the UK have had access to a database containing the sensitive personal information of 28 million students; this has been labelled as one of the largest and potentially most damaging breaches of government data.
The database which is called the Learning Records Service must only be utilised for educational purposes, according to the privacy rules that control its use. However, a number of for-profit business organisations, including gambling and betting operators have gotten access to the database and the sensitive information it contains. The prevailing fear is that the trove of children's information accessed by the gambling companies will be used to recruit and grow their client base.
After the UK Department of Education was made aware of these findings, the agency issued an immediate response by disabling all access to the database, and referring the matter to the government body tasked with keeping all government data protected, the Information Commissioner's Office.
Gavin Williamson, the Education Secretary, vowed that he and his department will stop at nothing to determine the cause of the breach. According to the Department of Education, they granted no permission to gambling firms to access the database; if the firms were able to access the database, it would have to be from a third-party data company.
UK Data Companies Investigated
GB Group, a major player in the UK data intelligence industry, holds a confidential contract through another firm that gives it access to the Learning Records Service database. It was later found that the database was used by gambling firms to verify whether new customers trying to open accounts were legally able to do so.
By cross-checking the young customers' registration data with the database, the unknown gambling firm was able to confirm whether their identity and age matched. As a result of the improved verification procedures afforded by access to the database, the firm was able to increase its young customer base by 15 percent.
The Department of Education claims that Trust Systems Software (UK), an employee screening company that trades under Trustopia has access to this sensitive database. They are being investigated for their possible role in the breach. Furthermore, their access to the database has been stopped, and their previous agreement voided while the investigation proceeds.
However, the founder of Trustopia, Ronan Smith has denied all allegations that his firm gave database access to GB Group!