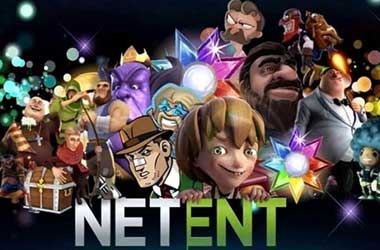 Netent is one of those software developers that will always have hype behind its yearly slot releases. Then again, being one of the world's very best providers, this comes as little surprise.
Every year, Netent releases a selection of great slot games that entertain the masses of casino gamers. These games usually have a strong visual appeal, feature intriguing themes, offer up exciting inbuilt features which are often quite innovative, and allow you to totally immerse yourself in the gaming experience.
2019 has been a great year for slot releases from the Netent brand, which is why we thought to review a few of the best ones that have been launched throughout the year. If you've played them yourself, then you probably know how great they are already. But, it's always nice to see them brought up into conversation again. Perhaps you'll want to take another spin of their reels. Or maybe you haven't stopped playing them since they were released. Whatever the case, here's a look at some of the best Netent slot releases of 2019.
Dead or Alive II – April 2019
If you've ever played the first Dead or Alive game, then you'll know it as being one of Netent's best offerings in the Western genre. Much of the same imagery can be seen within this second version of the game, although the graphics went through a major overhaul for its release. Then again, it was needed as it's more than a decade since the original Dead or Alive was released.
When you play Dead or Alive II, you'll get the chance to experience the arrival of wild symbols on its reels, with multiple variations of these, including sticky wilds and multiplier wilds. Additionally, the game has three free spins rounds, which utilise variations of the wilds to enhance them significantly.
These free spins come in the form of Old Saloon, first of all. This has wild symbols in the form of stars, with sticky wilds also providing you with an extra five free spins. There's also the High Noon free spins round too, with multiplier wilds showing up within this feature. Finally, Train Heist free spins feature a multiplier which will increase whenever a wild shows up on the reels. This can increase up to a maximum of 16x!
Wild Worlds – April 2019
Wild Worlds was another game that was released in April of this year, providing players with a theme of superhero birds. Again, Netent utilised some wonderful graphics in the slot and it came with an RTP rate of 96.47%. The layout of the game consists of five-reels and five-rows, ensuring that this one was set to entertain the masses.
The maximum jackpot that players can win from spinning the reels of this game stands at 1,000,000 coins, and this can be won from maximum bets of €400 per spin. You'll form wins by matching three of the same symbol in a row, with wilds and jackpot symbols assisting you in forming the best combinations. Of course, even though the base game is entertaining within itself, the special features of Wild Worlds also provide a thrill.
There's a feature in the game that is called Destroy and this selects a colour at random, keeps the symbols that feature this colour and then destroys the others. New symbols will then land in the spaces, giving you the potential to form additional wins. There's also the inclusion of the Hero Feature, which transforms all medium paying symbols into wild icons. A total of eight free spins will be granted to you with the appearance of three scatters, with this feature round having three levels to advance through!
Ozzy Osbourne – May 2019
Could there be a better rock legend than Ozzy Osbourne to construct an online slot game around? We'd say not, and Netent certainly had the same opinion when this one was released in May. While initially, the developer kept quite quiet about the features of the game, it was a certainty that supreme graphics would be in effect within. That certainty was confirmed once the game was released, and at the same time, it was revealed that Ozzy himself had collaborated with Netent on its creation!
If you've ever played rock-themed games from Netent before, such as Guns n' Roses or Motorhead, then you'll know just how much effort goes into them. The same was expected and delivered with the Ozzy Osbourne game, with features such as the re-spin from the appearance of two scatter symbols. You may also see a huge number of wilds being electrified into place on the reels at this point, so stand by to be amazed by Ozzy's prowess! Alternatively, it could bring masses of multiplier symbols come into view.
The game also includes a Bonus Bet button, allowing you to increase the number of free spins that you can win, heighten the multipliers and have a bigger chance of triggering additional features. Three scatters will activate the free spins round, and Ozzy will burst into song to put on the performance of a lifetime!
Conan – May 2019
Conan the Barbarian is a classic character, and Netent secured the rights to create a slot game surrounding him in February of this year. It was expected that the release of this game would prove to be a big smash for the developer, and those expectations were sincerely met. However, it wasn't officially released until September of this year, but once it was, fans were amazed by how thrilling a game it actually is.
Delivering good on its promise that Conan would be a sword and sorcery-themed slot game, players get to go on quite the journey with the legendary fighter. It's an exclusive title to the Netent brand, so no other developers are able to create official Conan slots for the time being, and we wouldn't want it any other way. During gameplay, you will discover Hyboria with Conan, with three different free spins rounds taking you to the City of Thieves, Temple of the Serpent and Walls of Tarantia.
When asked about the game, Bryan Upton who operates as the Director of Games for Netent said, "Conan is a character and a brand with a fantastic history and legions of fans all over the world."
He wasn't wrong, and Netent certainly had a lot of fans clambering to access this game upon its release. With the rich graphics and exciting gameplay features – including Tower Wilds, Battle Wilds, Mystery Symbols and Scatters alongside the free spins – this proved to be quite the enticing release of 2019 for slot gamers.