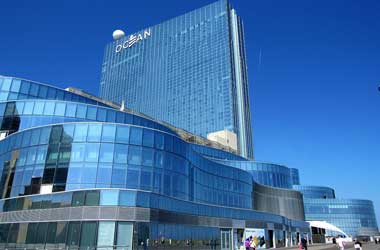 The United States of America as a whole, has been taking great strides towards a more-liberalised gambling market. And in recent years, New Jersey has been quite at the centre of a lot of these moves. Its latest move saw it join the interstate poker network with Delaware and Nevada. However, things aren't settling down for the small state, thanks to the legalisation of sports betting in the country – a ruling which occurred just over a week ago.
Now, it seems as though the Ocean Resort Casino in New Jersey is pushing forward with its plans to incorporate sports betting into its establishment. Jason Deifik, working as the Principal for the casino, stated that he has secured a partner that will carry his company into the sports betting arena. That partner? William Hill – a very popular and long-running UK-bookmaker. William Hill provides gambling solutions across various markets, including online casinos, poker rooms and bingo.
It's not like William Hill is new to the US sports betting market either. The company already owns and operates over 100 sportsbooks in Nevada – which remained as one of the only states that could legally offer sports betting prior to the law change. It's now looking to further expand across New Jersey and, in future, additional states. Philip Bowcock, operating as the CEO of the company, says that William Hill has put around $10 million into its expansion across the United States.
Ocean Resort Looks to Make Its Own Name
While the Ocean Resort establishment is due to open once June 28 rolls around, it's interesting to note that the father of Deifik has spoken frequently of incorporating a sportsbook prior to the law change. He purchased the former Revel building several months ago and at the time, he also spoke of the Atlantic City vibe coming back to New Jersey.
Of course, with the ruling by the US Supreme Court that legalises sports betting in all states, Deifik's father's own plans for sports betting to become an entity in his establishment can proceed onwards. It is said that the sportsbook in the Ocean Resort will take up a total area of 7,500 square feet and it will be located in the very centre of the gaming floor. Additionally, plans also seem to suggest that various private suites will be available whenever large events in the sporting world take place – like the Super Bowl, for example.
Any other details about the launch are being kept quite closely hidden and under wraps until the doors of the establishment open next month. However, Deifik has adamantly stated that the sports betting section of the resort will be set up and ready to take wagers on the opening day, as long as it receives a final approval from the necessary regulators. It doesn't look like proceedings will hit any obstacles though, as William Hill already possesses a gambling licence from the New Jersey jurisdiction.