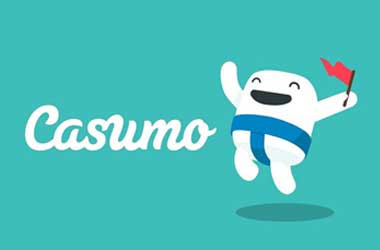 Most people who choose to play progressive jackpot slots have one and the same dream in mind – managing to trigger the huge jackpot amount to instantly boost their balance by several thousands. And while for most people, this is simply a dream, for a player from Burton upon Trent in the United Kingdom, the dream has become a reality. The gamer, who wishes to remain anonymous and goes only by the name of Dennis, managed to trigger a £65,000 progressive win.
With a small balance of £20 left in his Casumo casino account, he went on to place a bet of £2 on a progressive slot game. Imagine his shock and surprise when the spin brought him a huge pay-out of £65,826 in total. Speaking of his monumental win, Dennis said that he hit the jackpot total at about midnight and afterwards, he just "couldn't sleep". Naturally, the excitement and disbelief of the win would send anyone into a state of shock and all sorts of rest and relaxation would go out of the window.
Dennis continued on saying that he did try to drift off into the land of nod, but after he'd gone through a couple of hours of tossing and turning, he couldn't take it anymore. "I just ran downstairs to get the laptop and check if the win was real", he said.
Studies Show…
Strangely enough, a recent study was conducted by the Casumo platform, which questioned British players on how much they would need to win in order to feel like absolute winners. Their response? About £336,000 altogether! So, at least Dennis has found himself £65,000 closer to that particular target.
Supposedly, most Brits claim that they manage to achieve about three "little wins" each week. However, only one in ten of these players actually states that they feel like a true winner. That being said, with the recent win of Dennis, he has already begun figuring out what he will do with the money. He has already given gifts of cash to his two children and also has the intention of going car shopping with part of the money.
It was only last December that Dennis chose to create an account at the Casumo Casino platform, but since that time, he has been a regular player there. Speaking of his huge progressive win, Claire Steggles who works for the platform said that they are always happy to see customers win big. She further stated that they hope that Dennis utilise the money in order to "achieve his dreams".
Of course, a £65,000 win may be far away from the £336,000 preferred win of Brits, but it's certainly a boost up from a £2 wager. As far as Casumo casino is concerned, the platform provides players with over 1,000 different games to select from. This means that players of the site can enjoy slots, live dealer games and a range of the aforementioned progressive jackpots.