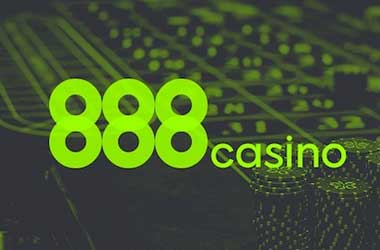 Arguably, 888casino is one of the biggest, best and most-popular online gaming platforms to exist today. And why wouldn't it be? It's been active since 1997 and has continued to grow in strength with the launch of new betting options and features. Today, 888casino has completed the redesign of its site, providing what it calls, "a far superior experience" for its players. This includes in the integration of a brand-new web application and gaming platform.
In its more than two-decade existence, 888casino has been found to be one of the safest and fairest locations to play casino games, and it has achieved such a status across the globe too. Speaking of the site's renovation, the Senior Vice President of B2C for 888, Guy Cohen said that the casino is a pioneer as far as online gambling technology is concerned. The latest update to the 888 website, he said, is "intelligent, sophisticated and cutting edge". He went on to state that this ensures that the casino is providing a smooth experience for the platform's players.
You'll certainly get to see the difference once you visit the 888 platform, providing a next-level design and crisp set of graphics. The casino site boasts a new layout as well as the infusion of new games in its slots, live dealer and table game sections. These categories are also set to be boosted even further over the upcoming months as more developers look to supply their games to the 888casino.
What Other Changes Have Taken Place?
Despite the fact that 888 had a great choice of casino games on hand for players to access, it now brings forth additional options from Netent, Quickspin, Nyx Interactive, Big Time Gaming, Scientific Games and Section8 (the 888 operator's own collection of games). To add to this, a strengthening of the casino's live dealer games has also taken place, with new offerings from Evolution Gaming being available in the lobby. This incorporates new options for roulette, blackjack and poker. Not only that, but there's now an Elite Lounge available for players to have an exceptionally unique live dealer experience.
Of course, these are all external updates that you can see as soon as you visit the site. However, the technology that ensures 888 Casino runs smoothly every day has also gone through an update. This means that the site is now powered by a new gaming platform as well as web application, as mentioned previously. This ensures that 888 is faster and a lot more reliable than it ever was before.
With the redesign of the platform, 888casino chose to look to the mobile gaming sector. This looks to make sure that the casino is able to provide an entertaining experience for those players who enjoy playing on tablets and smartphones. This update has been brought into place so that 888 can continue expanding its own brand across the globe. Naturally, the United States is high up on its radar, along with several European countries, like Italy and Spain.