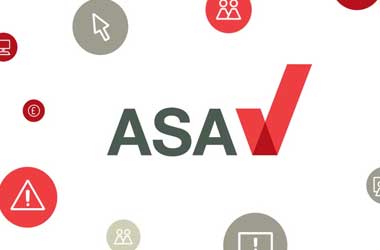 The Advertising Standards Agency (ASA) has had to put its foot down once again, following complaints about an online casino that promoted three of its games with fairytale advertisements. The complaints were made about the m88.com casino, as well as the three slot games that were being advertised by the platform.
The Fairer Gambling campaign is the organisation that stepped forward with the concerns, leading to the ASA making an investigation on a series of promotions that could have appealed to minors. Upon reviewing the content that was launched at the site back in January of this, the Standards Agency had to concur that the advertisements were quite likely to stand out to children.
The adverts were meant to promote two popular games from the developer Netent – Fairytale Legends: Red Riding Hood and Fairytale Legends: Hansel & Gretel – as well as a third by NextGen Gaming known as Fairies Forest. Despite the fact that these slot games were not labelled as being illegal, the promotion of the games in such a way by the m88.com casino site means that minors could have been exposed to them.
Responding to the initial complaints and the following investigation, the casino operator said that it didn't believe that the imagery of fairies and characters from fairytales were of any appeal to children. Alas, the adverts have since been removed from the platform by m88.com, in an effort to comply with the United Kingdom's gambling laws. Additionally, the games have been relocated to the members-only section of the casino, thereby no longer being available in free play mode.
Could Developers Also Be Targeted?
Even though it was the m88.com operator that received the warning from the Agency, the platform remains steadfast on the fact that the games are crafted by third parties. However, the responsibility behind the promotion and advertisement of games rests in the arms of the casino operators. Somehow, developers don't seem to be targeted for these issues. That being said, with the United Kingdom looking to tighten up the strength of its gambling industry in terms of its safety and security, software providers could also come under scrutiny at some point.
Over the past 12-month period, the Gambling Commission of the UK and the ASA have been firing on all cylinders when it comes to tackling the issue of ambiguous or misleading advertisements. Back in May of 2017, BGO casino was handed out a hefty fine of £300,000 for its failure to outline bonus policies in adverts. Such large fines have led to online operators being a lot more careful with the types of games advertised and how such advertisements are put together. Of course, it's easy to say that developers could be targeted next – but considering a lot of software developers exist in other countries, how much say would the ASA and UKGC have on their developments?