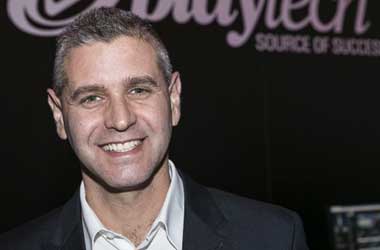 It's been one of the biggest news stories of recent months – whether or not the UK Gambling Commission will enforce a crackdown on casino Fixed Odds Betting Machines (FOBTs). It was only last month that we reported on campaigns being held for bold moves to be made on reducing the maximum bets on these machines from £100 to £2. Naturally, most casino operators have been against this move, stating that it will most likely have a severe impact on their income. Should the Commission choose to follow through with its plans to reduce these maximum bets, it is thought that gambling shops will make a heavy switch to sports betting terminals.
At least, that's what the CEO of Playtech – one of the world's largest software developers – thinks. Mor Weizer and his company create software for these terminals, and he has gone on record by saying that chains would more than likely utilise a loophole that allows an unlimited number of betting machines for sports betting purposes. Therefore, the potential reduction in business from casino game machines would come from elsewhere.
It comes following complaints by online companies like Ladbrokes and William Hill. Both of them came forth stating that should the reduction in maximum betting amounts on these machines occur, closures of their shops and consequently, job losses is to be expected.
Weizer's Words
Speaking with Reuters for an interview, Weizer gave his insight into the potential move by the Gambling Commission. He said that he believes that if FOBTs are impacted, then self-service betting terminals (SSBTs) will reap the benefits instead. SSBTs are similar to FOBTs, although they provide sports betting options and results of events.
Weizer went on to state that at the moment, there isn't a restriction on the amount of these machines that a betting shop can have. And it is from that, that he believes betting shops will be able to take advantage, should a lack of income happen with FOBTs.
As it stands for the moment, about 8,800 betting stores exist within the United Kingdom. Each of these can possess a maximum of four fixed odds betting terminals. For the time being, there isn't a law that restricts the amount of sports betting machines. Therefore, many of these establishments could incorporate a larger amount of them in order to make up for any potential losses with the FOBTs.
The move to reduce maximum bets on FOBTs is just one of the high-impact possibilities that the UK Gambling Commission is attempting to enforce. It comes alongside several other recent changes that the regulatory body is making. Just recently, we also reported on a crackdown on gambling advertisements that entice problem gamblers. This will bring forth the end of the ability for operators to advertise "in-play" betting, which ask players to place bets while spectating on live events.