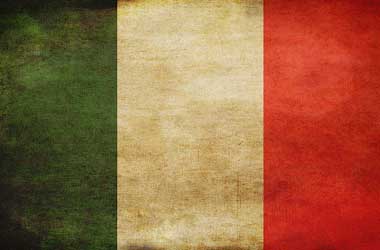 Gambling within Italy has been something that dates all the way back to the Roman Empire. Naturally, it's come a long way in the centuries since those years. However, it seems as though the country has recently found itself having a difference of opinion when compared to the thoughts of the European Union on gambling.
A week has passed by since the elections in Italy brought a new government to the fold. And while this means that it's still early days for the gambling sector, it's quite a sensitive area. Recent elections saw a hung parliament form, due to the fact that none of the main parties secured a majority of the votes – although the Centre Right group took a plurality of the seats and the Five Star Movement garnered itself the largest number of votes. The former of these two is perhaps the country's most sympathetic, especially when it comes to the casino industry.
Forza Italia, another of the country's main political parties, and more so, its leader Silvio Berlusconi, has promised on several occasions that a casino located in Taormina is being renovated and then reopened. However, unless there is a vast overturn when it comes to legislation, the elected government most likely won't have the necessary vision for the casinos of the country.
What Does This Mean for Italian Casinos?
There have, throughout the years, been multiple accounts of corruption within Italy, and some of it at the highest level, when it comes to gambling regulations. Games played within the country have been subjected to very strict gambling rules and regulations.
It's a well-known piece of information – that gambling relies solely on luck, rather than a vast amount of particular skill. It used to be illegal to gamble within Italy at all, but this mindset changed in more recent years. Sports betting is allowed in the country, as it is considered to be a game of skill rather than chance. However, the Italian government can only provide permits to a few state-backed operators to be able to provide such betting services to players. This all changed in 2006 when a European Commission put the industry under investigation.
This investigation pushed the government to make other forms of gaming legal, under the idea that they were also games of skill. Furthermore, appeals to bookmakers who held licences within the European Union – which Italy is a part of – were made, so that sports betting would become legal across all areas. Following 2006, more types of gambling became legal in Italy, including options like poker. Then, three years later, both video poker and fixed-odds games that were available online also became legal.
By 2010, Italy had started allowing its citizens to access online betting platforms located outside the country as well as within – as long as they gained a licence from the Autonomous Administration of the State Monopolies (AAMS). The websites have to currently meet several requirements before a licence will be given to them. However, this has proven to be easy enough to achieve by popular sites like William Hill and Betfair.