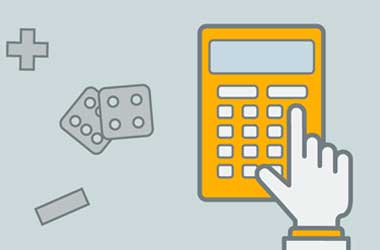 Don't you just love being able to claim offers from your favourite casinos? It's perhaps one of the things that make them stand out on a grander level – the fact that you get something extra for signing up to them. Different platforms provide different types of special offers, too.
So, it's really up to you what kind of offer you claim. However, it's important that you know about the terms and conditions relating to these offers. More so, it's necessary to understand the type of wagering requirements that relate to the promotions that you choose to receive. These determine what you need to do to be able to make a withdrawal.
Of course, if you've never claimed special offers from casinos before, these wagering requirements may come as a bit of a confusing term. That's why we have this guide for you to follow relating to them.
What Are Wagering Requirements?
Wagering requirements can relate to either a bonus or freespins reward and these dictate when you're able to withdraw winnings from using such. It's quite common to see a turn of phrase that states that the bonus or the bonus and deposit amount come with wagering requirements of 25 times the amount received. Wagering requirements simply determine how many times you need to play through your bonus or bonus plus deposit at the casino before a withdrawal can be made.
Now, we feel that it's necessary to state that not all casinos or gaming sites come with the same type of wagering requirement. These can range anywhere from 10 times the amount right the way up to 50 and 60 times the amount. Plus, some platforms will require you to complete these wagering requirements on just the bonus that you receive, while others will ask for both the deposited amount and the bonus amount to go through wagering. This is why you need to check through the terms and conditions of an online casino before you decide to receive a special offer.
How Do I Complete a Wagering Requirement?
It's quite simple to complete wagering requirements for an online bonus. Basically, you just need to place wagers on the games that the online platform provides. Every time you place a bet, the amount that you stake contributes towards the completion of such. This is regardless of whether you win or lose the bet.
It's probably easier for us to show you with an example. Let's say that you visit an online casino and join it. You make your first deposit and on top of this you are given a 100% bonus up to £200. Having deposited £100, you receive £100 on top of this. Let's say that the same casino has wagering requirements relating to this promotion that dictate you need to wager the bonus and deposit 30 times over before you can make a withdrawal.
In this example, the mathematical equation works out in the following way: Deposited amount (£100) + bonus received (£100) multiplied by 30 times. So, if you turn this into numbers, it stands as £100 + £100 (£200) x 30. Therefore, the wagering requirement for this particular scenario stands at £5,000. So, you need to place bets at the casino that equal up to this amount.
Continuing on with the wagering, perhaps you place a first bet of £5 and it's a winner. The £5 bet that you have made comes off the requirements of £5,000, meaning that you've got £4,995 left to complete. Your next bet is another £5 wager, but it's a losing one this time. This makes no different, as you've still made another wager of £5, which reduces the wagering requirement to £4,990 by now. You simply need to continue on with placing bets and aiming towards the completion of your wagering requirements before you are able to make a withdrawal of your winnings.
Are There Any Other Rules to Know About?
It depends upon which casino you're playing at, but certain games may not be included in the site's options for completing your wagering on. These games should be listed in the terms and conditions. Furthermore, different game types will frequently contribute different amounts of your stake towards the completion of your wagering requirements. For example, it's fairly common to see that slots usually contribute 100% of the bet that you place. Meanwhile, when it comes to table games, these often contribute less, with blackjack sometimes only providing 10% of your wager and video poker sometimes not contributing anything.
That's why it's important for you to read the terms and conditions of your chosen online casino before you decide to accept the promotional offers. These will inform you of what wagering requirements you need to complete and if there are any restrictions or additional rules surrounding such.
Generally speaking, you can also find the status of your wagering on your casino account page. This will often tell you the amount of the bonus that you have received, what the total wagering requirement for it is and how much of that you have already completed. Upon finishing these requirements, any winnings from the bonus will then convert into real money and be available to withdraw.