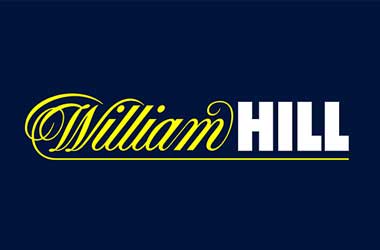 William Hill might have been at the centre of certain controversies and issues in the past few months, but the company isn't holding back when it comes to the US gambling market, it seems. It has already put plans in action to stake its claim there, hoping to be one of the first to become a prime provider of online gaming content within that sector.
It's a wonder that William Hill has been left with any amount of respect recently though, as it was only in February that the operator was landed with a hefty fine of £6.2 million from the UK Gambling Commission. Why? For breaking anti-money laundering and social responsibility regulations. Furthermore, one of William Hill's advertisements was deemed illegal when the Advertising Standards Authority (ASA) became involved. The reason? Because the advertisement endorsed a bonus pay-out aspect which was proven to misinform players.
And in more recent weeks, the UK bookmaker was hit once more when Australia chose to alter its laws on gambling. This sees all companies like William Hill no longer have the ability to operate within that territory, meaning that all of its assets, stores and stake there were put up for selling.
William Hill's US Move
The Chief Executive of William Hill, Philip Bowcock spoke in a statement recently about the changes in Australia's law being a good thing. This has, according to Bowcock, left the doors open for the company to expand to even greater heights in the United Kingdom, as well as take additional steps into the US market. Naturally, the US move all depends upon the US Supreme Court's decision on the PASPA appeal, which is due within the next few months.
That being said, even though the US move will come with its own fair share of issues and hurdles to overcome, experts have stated that William Hill does fit into the higher level of the market once things start to open up there. Because the company is working as one of the first to not only become interested in, but take direct steps to move into the US market, this will "greatly benefit" its cause, according to Chalkline Sports Chief Executive, Daniel Kustelski.
He went on to say in a statement to Totally Gaming, that the move into the US market will provide William Hill with a large number of options over other European competitors, as it has already made sure to establish itself there, thanks to garnering certain assets within the country.
And these assets? Well, they exist in subsidiary companies within the US, which include Sporting Bet and William Hill Casino Nevada. It was back in 2012 when William Hill first opted to enter the US gambling market. At this time, it built its foundations within Nevada – the US's freest state when it comes to gambling of all kinds – providing itself with a great location and position to expand from.