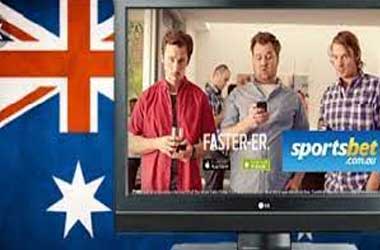 In their own moves to curb gambling problems, the Federal Government of Australia chose to bring new rules into effect on Friday that ban the advertisement of sports betting during daytime hours. This means that between the times of 5:00am and 8:30pm, gambling commercials and promotions are unable to be shown on television during sports broadcasts.
Under the new laws, the power to set program standards in relation to gambling advertisements on television has been provided to the Australian Communications and Media Authority (ACMA). While these rules usually relate to the sort of advertisements shown on TV, the reforms of the gambling advertising laws in Australia on the whole also give ACMA the power to adjust online commercial content too. This is not something that has ever happened before.
Speaking of the change in these advertising rules, the Assistant Minister, Michael Sukkar said that the bans were put in place in response to the rising concerns from local communities. These concerns related to both the quantity as well as scheduling of promotions while sporting events are airing on television. Furthermore, these same communities across the country were also concerned about the potential impact that these commercials could have on minors and vulnerable individuals.
This relates somewhat to the issues that the UK is facing right now, with online casinos and more facing stricter terms from the UK government.
However, the move wasn't without its criticisms. A member of the Labour Party in Australia known as Brian Mitchell said that even if the advertisements only begin at 8:30pm, this would not be enough. According to him, the commercials would only be banned for the first quarter of a night sports match and this, he said, is not enough to protect children from viewing such advertisements.
More Information on the New Rules
As far as gambling promotions appearing on television were concerned originally, the rules surrounding such were set by the Australian Subscription Television and Radio Association (ASTRA). The recent reform is working as a sort of supplement to these rules, which means that gambling commercials are banned during live sports matches.
Promotions for online and offline sports betting are now being blocked from live events five minutes before and five minutes after a game. This includes the time periods during breaks as well as the gameplay. It's been something of a long-time coming, with the government of Australia having been seeking for ways to impose limitations on the quantity of gambling commercials that air on Australian television for a while now.
Despite this being the case, ASTRA did state that any low-rating sport channels that provide airing of overseas sports games should actually be exempt from the advertising ban. However, the company agreed that the exclusion should still apply itself to significant events on a national scale, and additionally to any Fox Sports-branded channels.