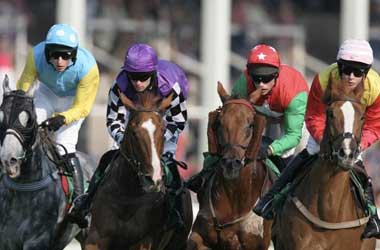 The gambling industry within Spain has seen an incredible growth over the past few years. However, a lot of this has to do with the 200% increase in the horse racing sector. Over the last five years, this market has grown in value from €21 million back in 2013 to a hugely successful €90 million as of 2017. It is with this in mind that online gaming income within the country has reached a total of €560 million as of last year. Of this amount, sports betting accounted for 55.57% altogether.
While in-play fixed odds and pre-event fixed odds wagering contributed the most to this total, standing at 31.92% and 21.92% respectively, it was horse racing bets that sat firmly in the third position, providing 1.04% of this income. This may seem quite low comparing it to the other two figures, but horse racing was way ahead of both pool betting and exchange betting, the next two sectors in line.
The CEO of OPTIMA, Jacob Lopez spoke of the figures, saying that while it is still quite low, horse racing bets grew 200% year-on-year. Furthermore, he stated that continuous growth is expected to occur as the possibility of streaming from the United Kingdom and Republic of Ireland is a lot more available in Spain now. The €90 million volume of income from horse racing was marked as "non-dismissible" by Lopez, especially when it comes to "a player that is not as exposed to the sport" in comparison to other countries.
Further Comments from OPTIMA
It was last week at a Betting on Football conference that Lopez spoke of the increase in Spain's gambling market, also commenting on the growth of the retail market at the same time. He said that even though the volume of sports wagering in the online world versus the retail industry are almost double, overall growth is actually quite similar. He mentioned that online licences come with requirements that state high operator economic warranties have to be given over to the government. When you consider that white labels cannot be created online in Spain and that there's a lower usage of online payments within the country in comparison to the UK (which has more options, including PayPal and various bank transfers at a lot of locations), retail operators have better chances to continue their growth.
Despite this, Lopez said that even though the retail sector is growing, it's bound to see such growth stunted at some point. This is due to the fact that the online market is speeding up in terms of its own growth, thanks to the number of platforms providing such in Spain.
Furthermore, he said,
"The online market is growing around 35% year-on-year".
This led him to speak of the country considering the shape of the Spanish market as far as regulations go, as well as the fact that it is still quite new to the online world. This stands in complete contrast to the UK market. You only need to look at the total number of players who are active between the two countries against the number of registrations. From this, Lopez says that Spain clearly has room for growth, stating that this is most probable to continue "for the next few years".