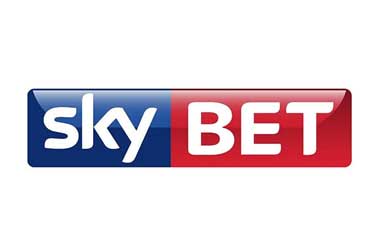 It may have only been a couple of days ago that we reported on SkyBet's success as a betting operator during the Cheltenham Festival. However, things aren't all rosy with the company, as it's just been slapped with a £1 million fine by the UK Gambling Commission. The reason for this fine? Well, the Commission has discovered that SkyBet has been allowing hundreds of vulnerable players to continue wagering, even after they requested to be barred from being able to do so at the site. Furthermore, an additional 50,000 gamers had promotional material sent out to them despite this ban.
The Gambling Commission stated that SkyBet was largely guilty of failings as far as its self-exclusion functions go. These are in place to help people who believe that they may have a gambling problem. Theoretically, the self-exclusion program allows people to completely block online casino and sports betting sites from being accessible to themselves.
This fine by the Commission comes prior to the release of GamStop. This will work as an industry-wide piece of software that players can utilise to further block themselves from a large selection of online companies. This is to launch due to multiple different online operators not enforcing their own self-exclusion schemes effectively enough.
The Commission Speaks Out
When it comes to SkyBet, the Commission stated that a total of 736 players had chosen to self-exclude, but then were easily able to open a new account at the platform. Furthermore, at certain times, players were able to re-register with the exact same details that they originally utilised. Additionally, around 50,000 customers who had self-excluded went on to continue receiving marketing emails, texts and mobile app notifications afterwards. Furthermore, an additional 36,748 players did not have the balance in their accounts returned to them after they had closed their accounts at SkyBet.
While this fine would have been much higher, SkyBet actually went ahead and reported the problem to the Gambling Commission, thereby indicting itself. Richard Watson, working as the programme director at the Gambling Commission stated that this was "a serious failure", which affected a great mass of vulnerable players. Therefore, the £1 million penalty that SkyBet was served up should work as some kind of warning to all other gambling platforms, he said.
Watson went on to say that it is a priority of the Commission to protect customers from any harm that could occur as a result of gambling. Where the regulatory body notices operators failing in this area, they will take "tough action". The largest part of the fine that SkyBet has to pay will be distributed between various charities that work with tackling gambling addiction and other such purposes, according to the Gambling Commission.
It wasn't too long ago that one of SkyBet's rivals, the 888 platform, paid a fine of £7.8 million in 2017, which was a fine that also came as a result of failures relative to its self-exclusion scheme. This worked as the largest penalty that the Commission had ever handed out to an online operator.