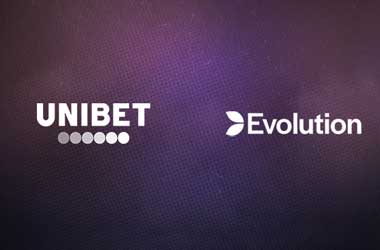 It isn't exactly a secret that the Kindred Group has had a big focus on the New Jersey market recently, but plans for the state have pretty much been solidified, thanks to an extension of Kindred's partnership with Evolution Gaming.
It was just yesterday that Evolution and the Unibet site – owned by Kindred – announced details of their new partnership. With this, live casino gaming will be brought to New Jersey for players to experience. It is thought that the Unibet online casino will be introduced to the state's gambling market alongside the sportsbook of the same brand.
The Kindred Group and Evolution already have a partnership in Europe, that has been in existence for several years already. Yet, Unibet remains as a new arrival in the US market, with New Jersey being its first foray towards conquering the industry there.
On the other hand, Evolution Gaming has been in operation there since the summer of this year, opening its US studio in the Hard Rock Casino, Atlantic City. Now, its live dealer games can be found at the online casino of Hard Rock, as well as 888 Casino in New Jersey. The new deal is expected to assist Kindred with establishing its Unibet platform in the same market.
Steps Forward for Unibet
Speaking of the move, the head of gaming at Kindred Group, Cristiano Bianco said that it is partially thanks to the unison with Evolution, that Unibet has such a strong standing in Europe. He spoke of looking forward to establishing the brand in the US market and, in the future, rolling it out in other US states.
Unibet currently operates as Kindred Group's primary brand, providing gaming options to over 100 countries in the world. Alongside the live dealer and other casino games, it features an online sportsbook, poker room and bingo.
James Stern, who operates as the director of business development for Evolution Gaming, backed up the words of Bianco. He said that "Unibet has witnessed and been a part of out phenomenal growth in other jurisdictions…", before stating that the group is "delighted" to be working with them in the US.
A launch date for Unibet's stateside platform is yet to be announced, but things seem to be progressing well for the Kindred Group's flagship brand.
Yet, Kindred has already struck up deals in New Jersey, reaching a partnership agreement with the Hard Rock Casino itself, to provide online casino games and sports betting to the platform. For the time being, the Hard Rock site is the only one that doesn't provide have an online or retail sports betting presence in Atlantic City. Yet, this is all expected to change in January 2019, as the company may just open its retail sportsbook then.
Additionally, a partnership has been formed between Kindred and Gaming Innovation Group, which will allow Hard Rock to be on the receiving end of an "omnichannel sportsbook solution".