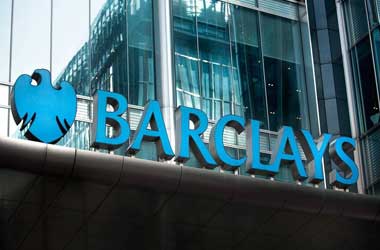 Barclays is one of the biggest banks in the United Kingdom and has been operating a mobile banking app for several years now. However, recent developments with the app have seen it promote and support responsible gambling via a new feature that is included in it.
On the app, there is something known as the "Merchant Control" feature, which is applicable to any debit card transactions made via Barclays. If you're a user of the app and can't see this yet, then you'll simply need to update it via your device's store. While this particular update to the app isn't specifically designed to target the gaming industry, transactions to gambling operators – in both online and offline sectors – are listed as being controllable industries with it.
In actual fact, the Merchant Control function covers the areas of premium-rate websites and phonelines, petrol and diesel, restaurants, pubs, food outlets and bars, groceries and supermarkets, as well as the aforementioned gambling.
Should you not utilise the Barclays mobile banking app, you have the possibility of contacting the customer support team of the bank to request a block to be added to your account. Alternatively, you can go into any branch of the bank and go through the same process. Whichever way you implement the block, it will prevent you from spending your money with any business that is linked to the specific industry chosen.
Barclays Takes a Step Forward
It's true to say that Barclays doesn't stand as being the first bank to incorporate such options for its customers, although it is the first mainstream banking company to involve itself with it. Speaking of the introduction to the app, the founder of MoneySavingExpert, Martin Lewis mentioned that he was pleased with his own efforts to try and bring change in this area.He said,
"I want to applaud Barclays"
after it was announced that the app had gone through necessary updates to include the Merchant Control feature. Lewis also spoke of wanting other major banks to sit up and take notice as he believes it will really make a big difference to people's lives.
Of course, the same feelings may not be shared by gaming operators within the UK. You only need to look at the mobile banking app known as Monzo, which introduced a similar control feature in June of this year. According to statistics, these controls have helped to curb gaming spend by a total of 70%.