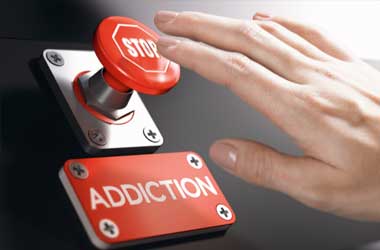 It's been no secret that the United Kingdom's Gambling Commission has been trying to reduce the number of citizens affected by problem gambling. A huge crackdown on various sectors has been introduced in recent times, including fines for brands not acting responsibly towards players and reductions in maximum bets on fixed odds betting terminals (FOBTs). Stricter ID checks are also being brought into effect to stop underage gamblers from betting at online sites.
And it seems as though things could be working – at least for now. In a report released by the Gambling Commission, figures suggest that problem gambling is actually on the decline. Or rather, it was in 2018.
Following an investigation into all forms of gambling within the United Kingdom, a survey of 4,009 residents within the country presented them with enough evidence to make such a statement. While the figures showed a mere 0.5% drop in problem gambling, the Commission is still taking this as a positive sign that improvements are being made in the area.
As things stand, the highest affected demographic is males aged between 35 and 44, although the figure for this demographic has certainly fallen over the last couple of years, at least.
Additional Figures Show More Information
As far as the survey suggests, an increase in gambling overall has taken place, with a total of 45.8% of people surveyed stating that they had engaged in gambling within the four weeks prior to the completion of their questions. Falling in line with the norm, men are marked out as being more active when it comes to gambling, with 50.8% of such admitting to it. That's a figure of almost 10% more than women who admitted to gambling.
What exactly is the most-popular form of gambling activity within the UK, though? Well, according to the survey, lottery games remain as the option that intrigue residents the most. A total of 27.6% of the surveyed people said that they had opted to gamble on the country's National Lottery. Online gambling has also increased in popularity too, especially with 25 to 34-year-olds, with 18.5% of those admitting to utilising iGaming functions.
It wasn't only online gambling in general that has seen its popularity increase. Participation in online sports betting has also seen a rise. A total of 72.8% of those surveyed said that they had participated in wagering on sports events recently.
Yet, while gambling participation may have increased, so has the knowledge of self-exclusion options from online gambling sites. Altogether, 41% of those surveyed said that they were in-the-know about the self-exclusion programs offered by their favourite online casinos, sportsbooks and bingo sites. That marks a 6% increase on those who knew about such in 2017.
For all the issues that the UK Gambling Commission has had to deal with in more recent times, the figures from this report seem to suggest that it is putting in all the necessary work to try and create a favourable gambling industry within the country.