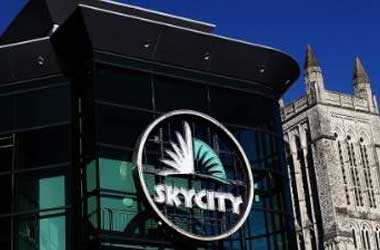 As things are at the moment, New Zealand doesn't provide its residents with any online casinos. Players can still access offshore platforms quite easily, and without repercussions. However, plans are now in place for the land-based casino SkyCity, to enter into the online market from within New Zealand.
There aren't any proper regulations in place for such to happen in the country as things stand for the time being, but this doesn't seem to be a problem for the company. Instead, the plans suggest that it intends to launch its online gambling setup by the end of 2019.
It was actually in August of 2018 that SkyCity revealed its plans for expanding into the online world. At the moment, it provides land-based entertainment properties within both New Zealand and the nearby country of Australia. Laws in both countries at the moment state that it is illegal to provide online gambling options to residents from within. Yet, SkyCity may have found a loophole that it can exploit to get around this.
The intent of the brand is to base its operation outside of New Zealand or Australia – with the latter revising its gambling laws in 2017 to disallow online casino games entirely. As of now, a specific location is yet to be chosen for the operation to take place, although SkyCity's spokesperson did reveal that it is considering the country of Malta, which already exists as a major gaming hub for multiple brands.
Other Options for SkyCity and Tax Contribution
Something else that SkyCity may end up doing, is forming a partnership with an alternative online gambling operator so as to provide a wide range of casino games to players.
If this does take place, it's worth noting that due to New Zealand's regulations, the operator will not have any opportunity to advertise its services actively within the country. At least, as far as local media is concerned. While some brands have managed to bypass certain laws in order to promote themselves there, SkyCity said it would not do this. Instead, it plans to rely on search engine optimisation (SEO) in order to bring in players.
While a significant amount of profit is not expected from its first year of operation online, SkyCity remains positive that the operation will gain a following fairly rapidly. Once it does so, company spokesperson Colin Espiner said that it could very easily end up providing the New Zealand government with around NZ$40 million in taxes each year. While the online casino won't be within the country's jurisdiction, SkyCity said that it is still willing to contribute tax funds to its homeland. Even if the government failed to accept the money from such, Espiner went on to state that it would be donated directly to charity instead.
Social responsibility towards gambling was also brought up by the spokesperson, who said that SkyCity would do everything in its power to monitor activities closely, with problem gamblers being detected in a timely fashion.
Even though this stands out as being quite the impressive intention for SkyCity, Tracey Martin, Minister for Internal Affairs in New Zealand spoke of being "disappointed" that the brand is "forging ahead" with this.