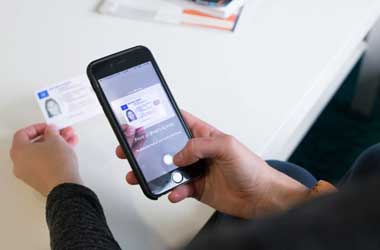 A new set of online gaming guidelines have been published, which provide information on new procedures relating to identity checks. This means that online operators will have to adjust their current checks to fit in with the updated guidelines.
February 7 saw an announcement made after an open consultation took place, with clear focus placed on it being harder for people to gamble without first proving their identity. This is in quite stark contrast to how things have been taking place up until now.
Previous guidelines dictated that online operators had a 72-hour time period in which complete any age verification of their players, and this was to take place prior to them requesting their first withdrawal from an online casino. Yet, following a review of this system and entering into consultations with various gaming operators, changes were put into effect by the UK Gambling Commission (UKGC).
In the announcement regarding this, the Commission stated that the changes are in place to "guard against the risk of children gambling". Because of this, it said, operators will need to verify the age of their players before they can deposit and gamble at a platform.
This notion extends to the ability to play slots and other casino games in demo mode. Various checks will need to be done before players can access such free play games.
Harder Line Towed with Online Gaming Operators
The age verification process overhaul comes along with the various changes that the Gambling Commission is putting in place regarding the UK market in general. Towards the end of 2018, the regulatory body implemented a few other alterations, including a change to improve the standards of complaints made by players.
The Commission wasn't satisfied with how disappointed customers of online gambling could potentially complain about issues previously. This saw it adjust the rules surrounding such to ensure that the alternative dispute resolution (ADR) guidelines were easier to follow. Additionally, at the beginning of 2019, operators were warned over their use of non-disclosure agreements (NDAs) to try and silence consumers.
While some people may have been sceptical over whether or not the UKGC would follow through with its promise to make noticeable changes to the industry, the moves that it has been making have been satisfactory in most areas. With its pushes to make the online gambling industry a lot more transparent and fairer at the same time, it also intends to ensure that minors and those vulnerable players are thoroughly protected.
There's no doubt that the Gambling Commission is fully aware of how the Wire Act reversal is hitting online gambling operations in the United States. Therefore, it's likely that the regulatory body doesn't want to run into the same sort of problems in the UK. At least this way, by pushing online operators to implement their own tougher identity check controls, the players are the Commission's first priority.