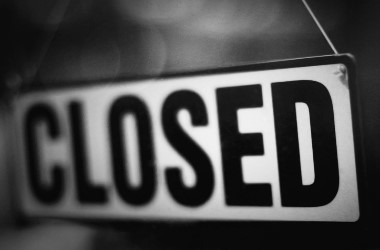 It was just a couple of days ago that we reported on the 888 takeover of the BetBright platform, signalling even greater expansion for the 888 Holdings company. However, while the move seems to have been a great one for 888, it hasn't been quite the same for some bettors. Less than 24 hours follwing the final takeover, reports came forward of some gamblers' bets on the Cheltenham Festival completely disappearing.
Steadily, more and more people began to find that any ante-post wagers placed on the Festival had been cancelled after 888 had taken over the brand in its $15 million deal.
While 888 did purchase the entire control of the BetBright platform and its technology, the company did not buy the customer base, nor did it take control of outstanding liability on bets.
Just one day after the purchase of the platform, 888 then went on to post a message on the homepage of the site, stating that as of Tuesday 5 March 2019, BetBright has ceased offering gambling services to its customers. This, it also noted, is a permanent fixture, with players being able to access their accounts for a period of 30 days to withdraw any remaining balance.
To add to that message, an FAQ section was set up regarding unsettled bets. It stated that any bets that were due to settle by 5 March would be settled as normal, while anything beyond this point would be voided.
Customers Fight Back
While there is always a risk with participating in ante-post bets, many consumers at BetBright were left fuming over the change, which comes mere days before the Cheltenham Festival – one of the most-popular racing events out of the year.
While the British Horseracing Authority chose not to make any sort of comment regarding the BetBright situation, the UK Gambling Commission made a note that it had received "a number of complaints" about it. The Commission went on to say that it would be making "further enquiries" on this.
Of course, an outcry from livid former customers took place on social media platforms, with many on Twitter voicing their displeasure with the decision. Most pledged to fight this, which led to 888 confirming that it will go ahead with honouring any outstanding Cheltenham wagers in a Tweet on March 6.
While that is partially great for anyone who has placed bets on the event, that same offer has not been extended across to the football sector.
This isn't the first occasion that 888 Holdings has been left on fairly shaky ground, though. It was back in 2017 that some of its major shareholders chose to sell their stakes in the company. This move naturally spooked investors, causing many to wonder what the future of the company looked like. That was one of the issues to affect the company's overall reputation in recent times.
Yet, even though 888 has had a plethora of negative headlines aimed at it, it remains as one of the UK's leading brands for both online sports betting and casino gaming.