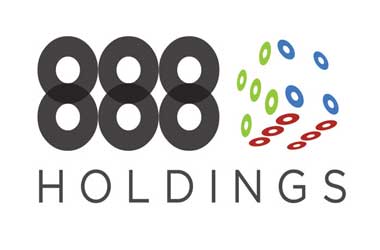 News has surfaced of the 888 Holdings group making another acquisition – this time of the Irish gaming brand known as BetBright. In a £15 million deal, the sports betting platform has been secured by the 888 brand, allowing it to further strengthen one of its core gambling options.
The 888 company is well-known for its online casino and sportsbook offerings, but including the BetBright collection into its own setup will allow the brand to "strengthen its product" as well as support the company's strategy for future development. With this acquisition, the brand's sportsbook will be extending its own reach and further enhancing its technological capabilities.
Due to the takeover, the Dublin office of BetBright will become a part of the 888 Holdings group, although most positions in the company are expected to remain intact.
As part of the takeover, 888 will receive full ownership of everything that currently exists on the BetBright platform. This not only encompasses the sportsbook section, but the BetBright casino, poker and bingo sections, too. Again, this will serve to enhance the 888 brand's own offerings in the process.
Speaking of the acquisition, CEO of 888, Itai Pazner said that the takeover was done so that 888 could get its hands on a "high-quality and scalable sportsbook", and he noted that it marks quite the "exciting milestone" for the company.
He went on to remark that it provides 888 Holdings with a "missing piece", enabling the brand to possess "proprietary, end-to-end solutions", operating across the four main online gaming offerings.
Enhancements to the 888 Brand Across All Verticals
While the takeover of BetBright will mainly surround the enhancement of 888's sports betting platform, it's also true that the other sections will see somewhat of an improvement at the same time. 888Sport is already one of the world's top platforms for sports betting, while the casino is also often remarked upon as being quite the favourable location to enjoy gaming, too.
This takeover does stand as being 888's third one of such within recent months, proving that the brand is looking to not only expand its own reach, but also to cast out any negative vibes that still remain following heavy fines incurred from the UK Gambling Commission.
It may have been back in 2017 when 888 was ordered to pay fines of over £7.8 million for failing vulnerable players, and it could be that some consumers are still wary of this. Significant flaws were found in the brand's ability to provide a strong responsible gaming process, which led to the regulatory body imposing the hefty fine on the company. Due to this, a swarm of negative press surrounded the company, which it has done a great deal to counteract and rid itself of.
With the acquisition of BetBright though, it could just be taking even more steps towards enhancing how far it's come since that time.