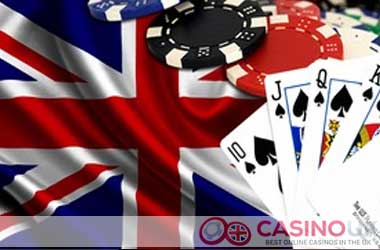 Most land based casinos throughout the world focus their attention on attracting VIP customers or big spenders as they tend to spend huge sums of money at the table. Macau's casinos are reported to generate more than 50 percent of their gross gaming revenue (GGR) from VIP players.
Things work a little different at online casinos as operators use VIP programs to lure players, especially players who have lost money playing online casino games. iGaming operators in the United Kingdom tend to offer these players a number of exclusive and special VIP benefits to get them to return and continue to spend their money.
This is one of the reasons why online gambling operators in the UK are facing flak as legislators believe that iGaming operators are using VIP services to target players who are on a losing streak and manipulate them by these special offers.
These VIP perks can come in the form of free spins, free cash, free chips, special giveaways, exclusive promotions and reward points that can be redeemed for cash. iGaming operators spend heavily to market and advertise these special VIP benefits and specifically target players who lose money playing online casino games.
iGaming Operators Face Criticism
During Responsible Gambling Week (RGW) in the UK which recently concluded, iGaming operators were criticised for not doing enough to promote responsible gambling. They were accused of running VIP advertising campaigns targeting players who have a history of losing, training their staff to specifically target VIP gamblers and ex-VIP gamblers who had inactive accounts and get them to start playing again.
In a statement, MP Carolyn Harris said:
These adverts are yet a further demonstration of the industry paying lip service to safer gambling measures. The Gambling Commission must undertake an urgent review of the operation of VIP accounts and the inducements which gambling companies use to entice customers to gamble.
Some of the job adverts posted by iGaming operators in the UK were analysed during RGW and the job descriptions were very revealing. Operators like Foxy Bingo which belongs to GVC Holdings wanted VIP managers who had the ability to identify triggers in these VIP players to get them to spend more. They were also expected to have the ability to scout for talent and sport potential VIP players who would be able to spend big.
Gambling operators in the UK including GVC have come forward this month to make a new commitment to fighting problem gambling in the country.