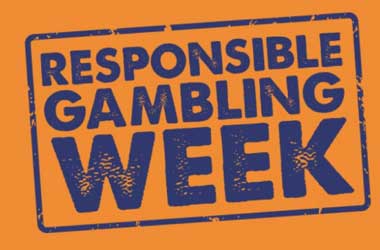 Thursday, Nov. 7 is set to mark the beginning of Responsible Gambling Week – an event that takes place thanks to the initiative of the Industry Group for Responsible Gambling (IGRG). During the week, over 120,000 industry members will involve themselves in the initiative, which has been designed in order to promote responsible behaviour for both gambling operators and its consumers.
It will be common to see heavy promotion of responsible gambling within the UK's various casino establishments, in masses of bars and clubs, as well as on racecourses around the country. This will continue on until the 13th of the month.
Responsible Gambling Week has the prime aim of ensuring that people are aware of the potential pitfalls of betting, both online and offline. Yet, the Chairman of the IGRG, John Hagan would also like for the week to open up the conversation and education on gambling to a far greater range of people.
Speaking of the upcoming week, he said that it's important that even those "who do not think messages about responsible gambling are aimed at them", are able to connect with the message of Responsible Gambling Week.
The event has been taking place annually since 2015, and although the messages delivered by it have not changed, the methods by which the IGRG aim to capture people's attention have.
Aiming for a Larger Audience Share
To try and ensure that more people not only notice the information given, but also take heed of it, the IGRG has crafted software that will introduce online pop-ups and social media campaigns this year. To add to that, the UK will see a variety of fundraisers take place around the nation in support of responsible gambling.
Despite starting in 2015, the Responsible Gambling Week event has seen pressure added to the United Kingdom Gambling Commission to ensure that it takes the issue more seriously. Since that time, fines and sanctions by the regulatory body have become more frequent, showing that executives have responded to the campaigns.
Back in April, the man in charge of GVC, Kenneth Alexander put an outright call for an end to all television betting adverts. This came only a few short weeks after a ban on such advertisements airing prior to, during and after sporting event broadcasts was brought into effect.
That's not all, because it was also just recently that 32Red announced its own plans to ensure that the broken link between football and the betting industry is mended. Following a mass of political pressure, football in the UK has severed its ties with various gambling operators. Yet, 32Red has taken this as an opportunity to launch a selection of new football kits bearing responsible gambling messages.
With these efforts coming from various online betting companies, the Responsible Gambling Week should find itself complimented. Time will tell if this year's week does extend out to affect more of the country's population than ever before.