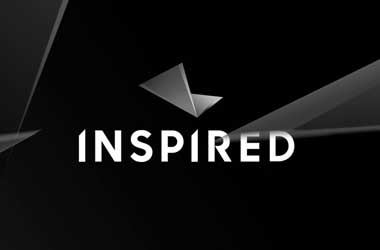 Clearance has been given by the UK authorities for Inspired Entertainment to complete its takeover of the Gaming Technology Group. The group has been owned by the Novomatic UK brand up until the takeover, and is best known for incorporating additional companies itself, including both Bell Fruit and Astra.
The acquisition was paid for in cash, with a figure of €104.6 million (£93.2m) having exchanged hands for the purchase, whilst also entering into a new term loan for £140 million and €90 million (£80.2m). Further to this, a revolving credit facility has also been set up for €20 million (£17.8m).
The term loan mentioned was utilised in order to finance both the acquisition of Gaming Technology Group, as well as pay off any existing debts that Inspired had. From the takeover of the brand, Inspired is expecting to obtain between $12.3 million and $13.3 million (£10 million and £10.8 million) of annual cost synergies – and that's within six months of closing the deal with Gaming Technology Group.
Inspired Entertainment is a leading brand in the server-based gaming industry, as well as in the virtual sports scene. Meanwhile, Gaming Technology Group currently provides a variety of gaming products, some of which is very popular with a wide customer base. It's also known for providing gaming machines to pubs, motorway services, arcades and even holiday resorts within the United Kingdom.
Inspired Hopes to Become a Leader in Gaming
Speaking of the acquisition of Gaming Technology Group, the Executive Chairman of Inspired, Lorne Weil said that it's a transformational takeover. It "unites two highly complementary businesses" in order to be able to create a single company that is expected to be a leader in the gaming industry, he said. Online gamers should expect innovative content, as well as modern technology and quite the "expansive footprint" from the businesses merging.
As of the moment, Inspired is present in 35 different jurisdictions, offering virtual sports products through over 44,000 retail channels. Digital games from the brand are also active on more than 100 websites and amusement entertainment solutions.
"We see significant opportunities across the combined companies…", Mr Weil continued, speaking of the ability to accelerate the growth of Inspired and expand its reach further than ever before.
He finished off by speaking of a combined organisation, which offers "a one-stop service for gaming, virtual sports, interactive and leisure products". Meaningful value for shareholders was also mentioned as something that Inspired is moving towards with the acquisition of Gaming Technology Group. Once the integration of the software into Inspired's portfolio is complete, casino and sportsbook operators, and players alike will find out just how well the two brands are able to work in unison.