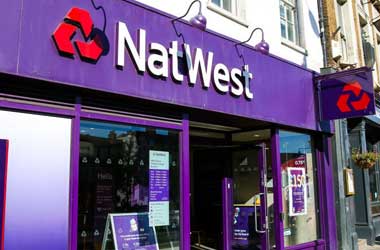 The UK Gambling Commission has taken serious steps in the last couple of years to reduce problem gambling in the country. The gambling watchdog has also called on gambling operators and other stakeholders in the industry to help fight gambling addiction.
In a move that shows that NatWest is serious about the gambling addiction in the UK, the bank is planning to roll out a pilot scheme that would have gambling addicts receive therapy sessions at its branches.
The initial plan will see 13 branches of the lending institution providing space to GamCare, a charity specialising in gambling addiction. Anyone can come and book a session, even those who are not customers of NatWest.
NatWest, which is part of the Royal Bank of Scotland, announced the trial scheme will begin in London and be limited at the starts to only certain parts of the UK. If successful, the lender plans to introduce it to all 700 branches across the country. Besides the counseling sessions, NatWest will be joining other banks in allowing customers to block gambling transactions. This will be carried out via their mobile banking app.
These steps show how seriously UK banks and other financial institutions are in fighting gambling addiction. According to the UKGC, there are 340,000 adult problem gamblers in Britain, while a further 550,000 people suffer from harm because of gambling. Yet another concern caused by problem gambling is the heightened risk of suicide among problem gamblers.
There have been attempts to repair the damage though. A national self-exclusion scheme was recently launched but is experiencing some growing pains. Additionally, gambling addiction organisations are trying their best but they complain about lacking funds.
NatWest Stepping Up
This is where NatWest comes in. The lender wants to help by providing floor space in its branches for counseling sessions. These branches would be able to provide a neutral and friendly setting that would allow addicts to get the care they need more comfortably.
Banks are uniquely suited to identify problem gamblers and help them out. This is mainly because they start asking questions when they identify dangerous patters in their spending habits.
GamCare is pleased with the partnership, saying that the strategy adopted by NatWest would allow it to reach more gambling addicts to help. It will boost the number of counseling locations GameCare has in London from four to ten.