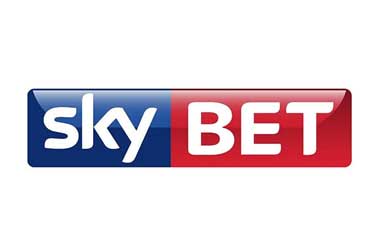 SkyBet, which also owns such popular online platforms as Sky Casino, could be one of the next companies to find itself as part of the London Stock Exchange. According to business and financial news site Reuters, the largest shareholder of SkyBet, CVC Capital Partners has gone ahead and made plans with Rothschild & Co to look at listing opportunities. It does seem like the right time to go ahead with such a move, considering that the UK online casino gaming and betting markets are doing so well.
Supposedly, Rothschild – one of the world's largest independent financial advisory groups – will try to engage banks to arrange the Initial Public Offering (IPO) for SkyBet. According to some sources, the company has the potential to be valued at anywhere between £2.5 billion and £3 billion. Rothschild aims to put forth SkyBet's "beauty marks" in a bid to secure the IPO.
As it stands, SkyBet has certainly found itself benefitting from the huge increase in the popularity of gambling online in the UK. And this has been on the rise over the past few years, ensuring that SkyBet has become one of the country's biggest gambling operators. Figures suggest that online gambling is currently responsible for about a third of the British market. As well as this, according to the year-end report from Skybet on June 30 of 2017, it has managed to narrow down its pre-tax loss to about £3 million. This is a huge drop from the £37.8 million of the previous year period.
Looking Back at SkyBet
The SkyBet company actually became an entity in the year of 2001 as was known to UK consumers due to its owner being Sky, a British broadcasting company. However, in 2014, the aforementioned CVC Capital Partners – a private equity firm – involved itself. The company went on to purchase an 80% stake in SkyBet for about £800 million. This left Sky with the remaining 20%. After this acquisition, SkyBet placed a lot of focus on launching operations within Germany and Italy. However, this was no random move.
These two countries were chosen after Sky bought Sky Italia and Sky Deutschland in 2014, and last year, the company began operating its first gambling website in Italy. The process to do so in Germany is also underway, with several employees being hired to launch operations soon.
Of course, whether or not SkyBet's online success continues is anyone's guess. The UK betting world is set to change thanks to the proposed changes by the UK Gambling Commission. These changes would see its licence conditions be adjusted, including certain rules that pertain to the way companies advertise products. Various operators incurred large fines in 2017 for failing to comply with current regulations about advertising and promoting products. Further to this, SkyBet went on to announce in September of 2017 that it would be closing its affiliate program. It would also go on to end the contracts of all of its current affiliate partners.