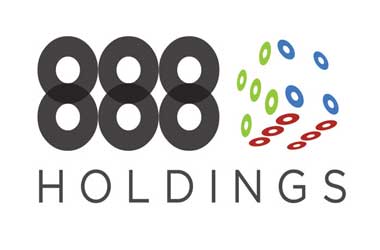 There has been a lot of activity surrounding the status of online gambling in the United Kingdom recently. And things are going a little bit further now, as two popular and well-known operators have chosen to place more focus on reducing their UK affiliates.
It seems as though there were reports from various affiliate partners of 888 Holdings – owner of sites like 888 Casino and 888 Poker – stating that they had been the recipients of messages from the company. These emails spoke of the company's intent to "exert greater control on the traffic which is generated from the UK."
Furthermore, as part of these emails, 888 told its affiliate partners that they should not target any UK IP addresses or anyone who resides within the country from January 29. Additionally, the company says that it will not continue to pay any commission in regard to real money gamers from the UK who sign up via an affiliate. These particular changes won't affect any non-UK real money gamers or previous sign-ups who registered and deposited before the stated date.
A Secondary Company Follows Suit
One of the biggest competitors to 888 in the field is Paddy Power Betfair (PPB), which has issued a notice of a similar kind. This company is responsible for online platforms Paddy Power and Betfair, amongst others. In its message, it said that it is intending to lower the number of "active affiliate accounts." Any of the active affiliates that are affected by this have been informed that the suspension on their accounts will take place from February 5.
The Paddy Power Betfair company said that this move was necessary to fall in line with the requirements of the UK gambling market. Meanwhile, 888 Holdings stated that it chose to go this route so as to ensure that it continues to work in both a regulatory compliant, as well as a responsible way within the United Kingdom.
It was only last September that PPB brought in what became known as a "one-strike" policy for its affiliates. This came after the Advertising Standards Authority (ASA) severely reprimanded an online affiliate for promotional content that it deemed "socially irresponsible". In addition to this, the UK Gambling Commission revealed its own plans to force operators to be directly responsible for any content that their affiliates produce.
And when it comes to 888 Holdings, this company has already been chastised by the Commission. Last August, it was dealt a fine of £7.8 million for allowing a mass of its self-excluded players to continue gambling. Additionally, 888 was one of the partners of the affiliate that received a backlash from the ASA last September.
Both of these gambling companies follow in suit of businesses such as SkyBet, which completely got rid of its affiliate scheme last year. Likewise, it stated that the changes with the regulatory requirements were the reason for its decision on this.