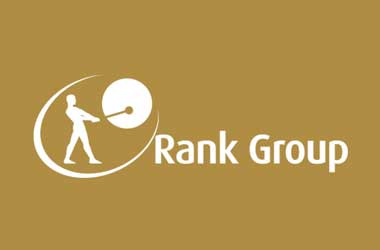 It's true that many of us have become quite taken with playing our favourite casino games at home. And why not? It's quick and easy to access them and you don't have to travel to a brick and mortar establishment to find entertainment. However, two of the UK's biggest land-based gaming halls have really been feeling the pinch of gamers thinking this way.
Mecca Bingo Halls and Grosvenor Casinos – both being owned by Rank Group – have found themselves impacted by the fact that more players are opting for online gambling. However, the online revenue from this company's online platforms have helped to push an increase in what is known as pre-tax profit. In the second half of 2017, the income from online gaming sites owned by Rank Group shot up by 16%. Because of this, operating profit also increased, rising to 56% more, or in a monetary figure, £11.4 million.
The brick and mortar establishments, on the other hand, were somewhat of a let down on the company's overall performance. The fewer number of customers choosing to spend money on a night out at a casino or bingo hall were blamed for the 1% fall in income. And it's not only the longer-existing venues that have seen their share of issues. Rank Group also chose to open three new establishments under the 'Luda' name last year. However, the progress made at such locations has been a bit of a blow to expectations, if the results from the Walsall venue are to be primary indicators.
Can Luda Halls Really Help?
The Luda venues are locations that are primarily available for bingo players. However, additional and alternative games have been added to them to try and entice other types of gamers. The halls incorporate such additions as coffee shops and bars, as well as the bingo offerings, slot games and arcade titles. These can be found within city and town centres around the United Kingdom. Later on in the year, there will be a new Rank Group platform in relation to these venues, known as Luda.com.
However, with online gaming still being at the front and centre of many gamers' preferences, can the Luda Halls actually bring in a satisfying amount of profit for the company? Despite the opening of these modern venues, Rank Group has also chosen to expand its online presence. February will see the opening of a new internet offering in a slots-focused casino known as bellacasino.com.
Only time will tell how Rank Group's performance for 2018 will look. However, with the UK Gambling Commission recently putting focus on fixed odds betting terminals and their maximum bets, Rank has also had to make some adjustments in this area. It intends to go through a trial period of setting gambling limits on slot machine games so that it is able to gather some data and share this with the gaming industry.