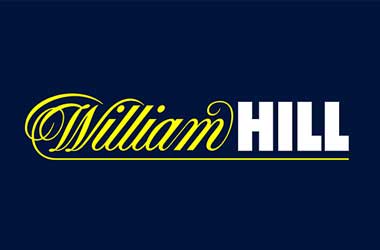 William Hill has been quite the news-worthy company in recent weeks – although not always in a good way for some people. However, they do say that news leads to attention, and the betting company reports that it is celebrating growing revenues.
This relates to its online activity, and covers all of its platforms from sports betting through to casino. Activity via the online platform of William Hill up to October 24th saw net revenue business grow by 6%. And there was a rise of 13% in this same period for amounts wagered.
When you compare these figures with the land-based retail stores in the UK, you'll see that the latter only grew by 3%. Meanwhile, the wagers placed fell by 1%.
It is from these results that the CEO of the company, Philip Bowcock stated that progress has been made financially and operationally.
Our online business has performed particularly well, with UK wagering 14% ahead of last year, in spite of the absence of a major football tournament, and an acceleration in gaming growth
Business Booming All Around
Even though William Hill has been embroiled in a fairly bitter case against Nyx Gaming Group recently, this doesn't seem to have had a negative effect on the brand. Even internationally. US operations saw a 28% revenue rise, as well as a 33% increase in wagers. Despite this, shares in William Hill had gone down by 1.1p to 2227.1p for morning trading. However, the CEO spoke of the company making further investments relating to its online business. This all comes together forming part of William Hill's turnaround plan.
This increase for the betting brand comes only a week after the Ladbrokes Coral brand reported similar increases. It too has seen a decrease in takings from its retail stores, while online business has been growing at a strong rate. Of course, business may be booming at the moment, but this could potentially change in the near future.
The UK Gambling Commission is set to increase its regulatory strength, revealing plans last month to reduce the maximum wager on certain betting machines from £100 down to levels of anywhere from £50 to £2. Following on from a review of the gambling industry in the UK by the Government, the electronic casino machines are thought to be quite highly addictive. Some were even allowing gamers to place bets of up to £100 per round. However, an overhaul of policies from the UK Gambling Commission aims to build confidence in the market, making it safer and fairer as well. The gambling industry within the United Kingdom awaits further clarity over the review and changes being made.
A Hit to Casino Revenue
While it may seem like there is little need to have betting shops and land-based casinos anymore, they do play a vital part of income. The country is set to clampdown on terminals with fixed-odds options, which could dramatically affect income for William Hill, as well as many other brands. If the reduction of maximum bets on gaming machines to £2 occurs – a particular favourite within the Government – it has the potential to ruin the bottom line for many businesses. Consultations regarding this are still ongoing.
However, despite this being the case, Mr Bowcock said that William Hill will "contribute both directly and via the industry trade associations" as far as the outcome of these consultations is concerned.