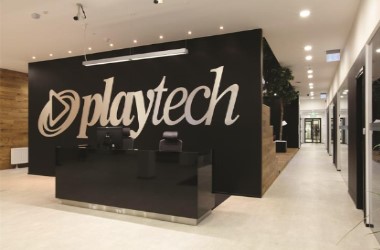 Anyone who has registered at an online casino or two will no doubt know the name of Playtech. It's a huge company that has been providing online casino games to gambling sites for many years now. From slots through to table games like roulette and blackjack, Playtech just about has it all. One thing that has evaded the company for quite some time though, is a selection of live casino games. However, that is all about to change, thanks to a deal that Playtech has signed with Authentic Gaming. With this agreement in place, all licensees of Playtech will have the option of incorporating a selection of live dealer titles into their game lobbies.
Therefore, Playtech operators can offer gamers live streaming versions of roulette, featuring authentic croupiers and settings. Furthermore, the partnership that Playtech and Authentic Gaming now have is expected to grow considerably over the next few months, further increasing the amount of casino tables at Playtech casinos.
The Authentic Gaming brand is able to provide a strong collection of different roulette games, which are accessible via desktop PC and Mac, as well as mobile devices, like smartphones and tablets. Therefore, the roulette options are available to all different types of gamers.
The Live Roulette Perks
The great thing about Authentic Gaming's live roulette offerings is that they're not all beamed directly from studios. Instead, they usually stream directly from land-based casino locations around the world. Included in these are the Platinum Casino, which is found at the Radisson BLU Hotel within Bucharest, Romania and the St. Vincent Resort Casino in the country of Italy.
Playtech said that it is delighted to be able to increase both the depth and the breadth of the casino products that it offers. Live casino games are still growing in popularity, so with live roulette games available, the partnership between these two companies is likely to benefit them both.
Not only that, but Playtech is also one of the leading suppliers of UK online casinos, meaning that all of the Authentic Gaming live roulette options will be available to Playtech casinos within the country. Both companies look to cement their status within the gaming world on a global scale with this agreement between themselves.
An Additional Playtech Move
It's not only within the UK that Playtech is making bold moves either, as the company has also signed a partnership deal with the Portuguese gaming and sports betting operator. The Sociedade de Apostas Sociais (SAS) has agreed to a multi-year deal with the developer, meaning that Playtech is to begin providing its IMS player management platform as well as its single wallet into the SAS operations. Further to this, Playtech will be able to access the SAS sports betting platform via both mobile devices and desktop, with various features such as CRM and enhanced functionality.
Speaking of the mobile offering, this will incorporate in-play betting functions, swift and simple navigation, as well as offer up strong profit margins that operators will benefit from. The SAS sportsbook is set to be available for both tablets and phablets too, while being powered by PBS.