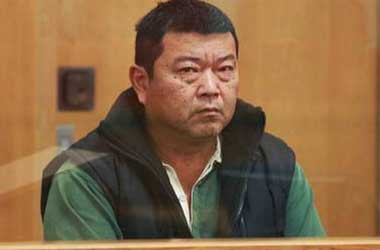 Gambling, while being a favourite pastime for many people, can also have its dangers. And it seems as though one of the dangers being heavily focused upon these days, is gambling addiction. There are many plans of action in place in the United Kingdom to minimise these issues, including the reduction of risk to minors. However, it's not only the UK that needs to do something about such problems.
It was only a couple of days ago that we reported details of a woman from Australia gambling away $50,000 at a land-based casino, even after she had self-excluded. Now, information has emerged of a businessman in Auckland, New Zealand, who went on to gamble over $20 million New Zealand dollars, rather than pay off his debts. Such a life decision has seen the man sentenced to a total of three years and four months in prison.
The man, Mr Li Dong Xie, who currently works as a builder, plead guilty to ten separate charges relating to the Insolvency Act 2006. He was caught while attempting to board a plane to China, and once it became known that he had continued to operate his company illegally for five whole years after it went bankrupt, there was little else that he could do but confess. This case is making the rounds as being one of the biggest insolvency cases to be heard by a New Zealand court.
The Reason Behind His Imprisonment
It was in July of 2010 that Mr Li Dong Xie went bankrupt – making this his second time. This came after he was not able to pay significant debts that had been piling up. At the time, he was running his own building company, known as New Town Home Construction Limited. The first time he experienced bankruptcy was in 2004.
The ten charges that he was found guilty of include the concealment of property, obtaining properties on credit, trying to gain possession of credit and trying to exit New Zealand without receiving the approval of an Official Assignee.
However, according to documents from the court, Mr. Xie actually gambled over $20.5 million New Zealand dollars at the SkyCity Casino between December 2010 and August 2015. During this period, he would lose over NZ$1.5 million, mainly on playing slot machine games. It became clear to the New Zealand court that the losses he suffered within the casino were more than significant to pay off his creditors' debts.
Commenting on the outcome of the court ruling, the Official Assignee, Mr Ross van der Schyff, said that all parties were satisfied with the sentencing of Mr. Xie. He said that the culprit's actions, coupled with a failure to meet several obligations while bankrupt, had caused "serious harm". He went on to state that the prison sentence will hopefully be a lesson to anyone who tries cheating the system, and that Mr. Xie's actions could have the potential to disrupt the livelihood of multiple other citizens within New Zealand.