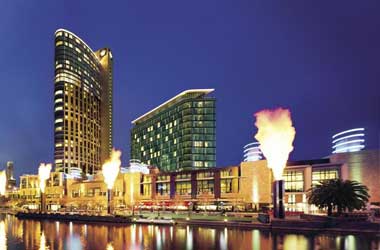 With all the uproar in recent times over the United Kingdom's self-exclusion scheme, one would think that hearing some news from elsewhere would be a change of pace. Alas, it isn't quite the case, as it seems as though Australia's own self-exclusion options aren't working as they should be. A resident of Perth recently went on to lose over A$50,000, taking money from her own personal and business accounts, as well as those of her boyfriend.
Reports on the outcome of this, state that it was the woman's boyfriend who discovered about her addiction to gambling after being together with her for a period of four years. Yet, it is not her that is to blame in his eyes. Instead, the establishment that she entered and gambled at – Crown Casino in Perth – is the only guilty party to him. He claims that the casino did absolutely nothing to prevent his girlfriend from spending such a massive amount of money.
This wouldn't be quite as big a scandal if the woman hadn't already chosen to self-exclude though! When the woman was aged 30, she told her boyfriend about her addiction, and in 2016 she went on to fill out a self-exclusion form at the casino in question. Her addiction to slot games was spiralling out of control and when she finally realised that enough was enough, she opted for the scheme offered by Crown Casino to exclude herself from being able to gamble there.
Where Did It All Go Wrong?
As part of the self-exclusion route, the woman signed a contract confirming that she wanted to go ahead with this and, furthermore, gave the casino a photo of herself. At this time, she was promised that she would not be able to enter the casino premises.
Naturally, the photo that she supplied was there for staff members to recognise the woman, if she ever did enter the venue. In this instance, she should not have been allowed to go inside.
However, the exclusion form that was signed by her back in January of 2017 also states that it is the player's responsibility to stop herself from entering the premises. And while it does also state that she could be lawfully removed if found in the casino in Perth, the establishment itself is under no duty or obligation to stop her from entering.
Because of this, the woman was able to continue entering the casino for the next 11 months, without anyone there (both staff and security guards) batting an eyelid at her, let alone making moves to escort her out.
Her boyfriend did state that he was aware of the woman's gambling problem, but the sheer extent of it wasn't brought to light until December of 2017, when she informed him that she'd lost A$10,000. Yet, even though the boyfriend went to the casino and discussed the problems of his girlfriend with staff and higher ups, she was still able to enter Crown Casino and play the slots. It was only at this time that she was approached by security, who told her that she had breached parts of her self-exclusion contract and from then on, would be on a "watch list".
It continues to raise questions about the usefulness of self-exclusion schemes around the world, when the ability to just walk back into a casino without any sort of restriction is possible.