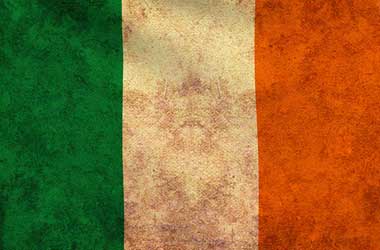 Ireland has decided that it is time for them to amend their gambling laws and increase the tax rate that they impose of gambling operators. Paschal Donohoe, the finance minister in Ireland confirmed that from 2019 there will be an increase in duties on gambling houses from 15 percent to 25 percent while turnover tax will double from 1 percent to 2 percent.
The news did not go down well with gambling operators in Ireland and Paddy Power Betfair which has a significant presence in the emerald isle took an immediate hit.
The gambling powerhouse estimated that the new tax amendments will cost the company an additional £20 million in taxes and this caused its shares to drop by 5 percent.
William Hill and GVC Holdings which operates the Ladbrokes Coral brand did not see any major decline in their share prices and that is largely because they have small operations in Ireland. However, smaller gambling operators whose main base is Ireland will be negatively impacted by this decision.
The Irish Bookmakers Association (IBA) was disappointed with the government's decision and expects more than 1,500 jobs to be lost as firms will be forced to make cuts in order to stay afloat. Sharon Byrne who heads the IBA said that this decision had the potential to bring the industry to a half.
In a statement, Byrne said
It is extremely disappointing that the Government conceded to this demand by politicians who never engaged with the industry or understood the profound effect a turnover tax can have on so many jobs
Problem Gambling – One Reason For Tax Increase
Ireland is facing a growing concern with the increase in the number of problem gamblers. Gambling awareness groups have done their part in highlighting Ireland's growing battle with gambling addiction and the government and gambling regulator in recent times have taken it on themselves to do something to stem the rise in problem gambling numbers.
4RealDocumentaries
An increase in problem gambling has been recorded across the United Kingdom and one of the biggest concerns is that children are also succumbing to gambling addiction. Britain and Ireland are looking at tightening up advertising regulations in order to reduce the number of gambling ads show during primetime television. The increase in Ireland's gambling tax is yet another measure directed to curb problem gambling.