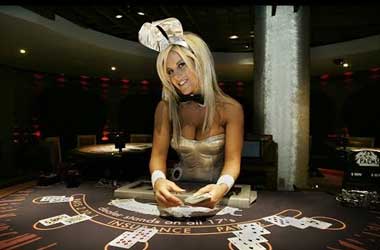 Have you ever thought of becoming a croupier in a land-based casino? Well, now could quite well be the time for you to fulfil that role. A new casino is opening its doors in Sawclose – an area of Bath – and as part of its licence deal, a certain number of unemployed people need to be given jobs there.
It's a great move for the area, as altogether about 100 jobs will be available to claim in the city. To ensure that the casino can operate legally and fairly, the Bath and Northeast Somerset Council will only grant it a licence if it can provide employment for some people in the region.
The management team at the Century Casino in Bath explained that they will be recruiting for various roles. These include the aforementioned croupier positions, roles in the bar and hospitality section, and office and front of house employees.
These positions need to be fulfilled by April 2018, as the casino is set to open its doors in that month.
In terms of the jobs being created, Craig Hoptrough, General Manager of the casino said that they will be in search of people who have the right kind of attitude for the jobs. He also pointed out that positions need to be filled by those who are good with people and who can cope under stress. Additionally, it's important for a croupier to have basic numeracy skills.
Involving Yourself in Casinos
The main phase of recruitment for this new casino will begin after the Christmas period is over. And the opening date for Century Casino is towards the end of April. The building that will house the casino is still under construction, although Mr Hoptrough said:
The building work is going really well, they are moving along very fast now.
He also mentioned that it will be a high-quality casino that will allow its users to feel like they're experiencing a bit of luxury. Additionally, the General Manager said that the casino will have perfect views over the city's Theatre Royal.
However, the casino will also allow people to enter for other reasons than gambling. Cocktails and afternoon tea will be served within the bar areas, allowing people to relax and enjoy the surroundings. He is also tipping it to be a very upmarket location for the people of Bath to visit.
And for those who aren't so aware of how casino jobs work, don't worry. The company will provide you with full training via a school within the casino. Then, you'll be able to easily deal cards for blackjack or welcome people to a roulette table.
This casino will be a part of the Century Casinos, Inc. company. It announced back in June of 2017 (via its Austrian subsidiary) that it had acquired 100% of outstanding stock from Sawclose Casino Ltd. At the time, this company held a Small Casino Premises licence. And this gave it the opportunity to create and open a casino within the Bath area of England. The price that was paid for the transaction stood at £600,000.