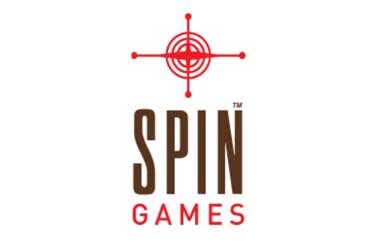 In order for an online game developer to operate in the United Kingdom, it needs to hold a licence from the regulatory body. This is the United Kingdom Gambling Commission. This is exactly what Spin Games has just been given. Therefore, the UK gaming community can expect to start playing games from this developer in the near future. The company already holds licences in various different jurisdictions, but now it is set to provide the British market with its brand of casino games.
This comes only slightly over a week since Spin Games signed a deal with another provider – Nektan. This deal saw Nektan bring licensed content from the American developer to its Evolve Lite innovation. And therefore, this new admission to the UK market allows Spin Games to expand on an even greater scale.
As of the moment, Spin Games already dishes out its content to a few different regulated online casinos on a global scale. However, it is currently in the process of adding further licences to its growing list, in a bid to be seen on a stronger international scale. The CEO of Spin Games, Kent Young expressed his excitement at the UK licence, stating that it will allow the company to establish its expansion presence globally.
The Spin Games Story
The Reno, Nevada-based Spin Games has been in operation since 2012. It has been developing premium and customised games and technology for both online casino platforms and land-based establishments since that time. The company already has ties to such popular platforms, developers and casinos as bWin, Nyx Interactive, Caesar's and the aforementioned Nektan.
Despite its five-year tenure in the gaming industry, Spin Games only has a small, but dedicated team of 25 employees. However, with the growth of the company and the international expansion, it appears as though things will be changing for this up-and-coming developer.
Some of the company's most popular slot games include Egyptian Gods, American Gold Rush, Roaring 7s and Queen of the Skies. And with the recent licence grant from the United Kingdom Gambling Commission, these titles and other casino games could be found in your favourite online casino soon. You see, the company is not only responsible for slot games, but a collection of casino table games and video pokers as well.
Receiving a licence from the UK Gambling Commission is not an easy thing to achieve. Many regulations need to be met and kept up with, as set out by the UK Government. Even though that is the case, gambling licences from this regulatory body are highly sought after. The UK gambling market is a large one for companies to involve themselves in. So, with Spin Games managing to secure such a licence, there's obviously a secure and fair team behind all of its creations. Time will tell if the UK gaming market enjoys playing its games.