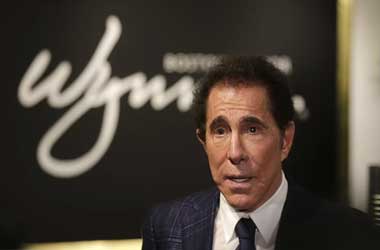 In this day and age, where sexual harassment and misconduct are at the forefront of the media, many people weren't ready to see it spread to the casino and gaming world. However, news from the Wall Street Journal reports that allegations have been made against one of the biggest casino moguls in the world – Steve Wynn.
The US billionaire is said to have both harassed certain massage therapists, as well as forced a member of his staff into having sex with him. While Mr Wynn has denied all allegations of misconduct and denounced the story as being "preposterous", the 76-year old has chosen to step down from his casino resorts. This sees him give us his positions as both the CEO and the chairman of Wynn Resorts. Further to this, it was only last month that Wynn opted to resign as finance chair for the Republican National Committee (RNC).
Speaking via a statement on Tuesday, Mr Wynn said that over the last fortnight, he has found himself to be the focus of what he called "an avalanche of negative publicity". He went on to say that due to the allegations and other negativity – including an environment where people are quick to judge – he is unable to continue in his Wynn Resorts roles and be as effective in those positions as necessary.
As of the moment, Wynn Resorts is the owner and operator of a few different land-based casino resorts. These include establishments in Las Vegas, Macau and Boston Harbor. As it stands, the shares of Wynn Macau ceased trading activity in Hong Kong after the announcement about Mr Wynn was made on Tuesday morning.
Steve Wynn's Rise to Billionaire Status
Wynn started out his life surrounded by the gaming industry. His father, Michael was the owner of a number of bingo parlours along the East side of the United States. Shortly before Steve graduated from the University of Pennsylvania, his father would pass away due to heart complications and left the family with gambling debts of about $350,000. This saw Wynn give up a place at Yale Law School in order to take over the family business at Waysons Corner in the State of Maryland. He worked the bingo parlours there himself and within one year, the company had expanded.
It would be in 1967 that he moved himself and his family to Las Vegas. There, his previous success allowed him the chance to buy into the Frontier Hotel and Casino, even though his stake was fairly small. After a meeting with E. Parry Thomas in the same year – known as one of the most influential bankers in Las Vegas – Wynn acquired several loans from the Bank of Las Vegas to finance his land deals. It would be in 1971 that Wynn would bring his profits together from certain businesses and get himself a position of controlling interest at the Golden Nugget establishment in Las Vegas, one of the city's landmark casinos. He transformed this from a standard gambling hall into a new resort hotel with casino, and it was this that began his rise to the top of the billionaire chain.
In 2015, Wynn's net worth was estimated to be around $2.4 billion. At the time, this made him the 279 the wealthiest American, according to Forbes.