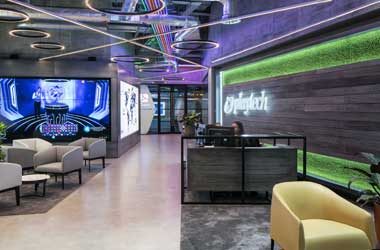 While many of us have celebrated the start of a New Year, things don't seem to be quite as happy for the Playtech brand. And why? Because it has tax issues in two different countries to deal with as a first step into 2019.
Making the announcement on January 2 of this year, the software developer spoke of needing to pay the Tax Authority in Israel a total of €28 million (£25 million). Yet, where has this huge bill come from? It's an unexpected fee relating to the civil tax audit from the brand's activities in the country between the years of 2008 and 2017.
This all comes about thanks to transfer pricing adjustments. In the United Kingdom, tax authorities have any and all right to alter taxable profits of a company, basing the decision to do so on what is known as the "arm's length" rule. And this principle has also been recognised by all countries that make up part of the Organisation for Economic Co-Operation and Development (OECD).
Following the assessment of Playtech's activities within Israel from 2008 and onwards, inspectors decided that certain adjustments were needed to meet with the guidelines of that rule. The payment by Playtech will be listed on its 2018 accounts as an "exceptional item".
Italy Increases Tax Rate for Operators
While $25 million in tax fees to Israel may seem like the most terrible of ways to begin a New Year, Italy has also adjusted its regulations when it comes to software companies. Any of these that are active within Italy – which Playtech is – will have to pay forth a higher amount of tax. Plus, when you consider that the UK's remote gambling tax will also increase in 2019, things don't look especially good for providers in general.
Playtech already provides its games to multiple online casinos around the world, as well as some land-based establishments. Its range of slots, table games and more have become popular with players and propelled the brand to the top as one of the best developers.
Even though this is the case, it seems as though 2019 isn't going to be starting out well for Playtech. This is quite the shame, as 2018 saw the company take several positive steps. Its presence within the Italian gaming community was increased, thanks to purchasing a majority stake in the company known as Snaitech. Not only that, but Playtech signed a deal with the Polish national lottery, Totalizator Sportow in the first quarter of 2018. Speaking of Poland, Playtech launched the country's first legal online gaming platform, Total Casino.
As well as those commercial steps that it took, Playtech was one of the leaders of 2018's responsible gambling movement. It also saw the launch of its fraud detection platform, partnering with Featurespace for this.
Yet, there's little doubt that Playtech will get itself back on track for the rest of the year. It's known for being one of the most innovative and progressive developers around today.