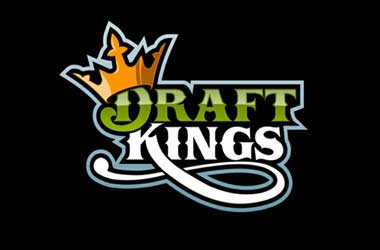 The DraftKings platform has been known for offering daily fantasy sports betting for a while now. Yet, its more recent moves have seen it branch out from this into other areas of online gambling. Just recently, it has gone forth and added casino games to its selection.
In total, the New Jersey-centred brand unveiled four separate iGaming options this past Tuesday, including the popular slot game known as Cleopatra. This was joined by the Wheel of Fortune slot, a roulette offering and Double Double Bonus Poker. These games join the previously-added first game of blackjack at the site, which was first reported a few days before Christmas 2018.
According to reports from the DraftKings platform, the blackjack game that was launched alongside the New Jersey online casino has been performing "really well" since it became available to players. Even though DraftKings has much more of a name in the fantasy sports industry, it seems as though online casino gaming is its next step forward.
Speaking of the direction that the platform is going, co-founder of DraftKings, Matt Kalish said that the casino games and other upcoming launches are early previews of the company's larger strategy. That same strategy will see the DraftKings brand roll out additional iGaming products throughout the beginning of 2019.
All-in-One for DraftKings Gamers
For anyone who may be wondering about having to create a separate account or download an alternative app, there is no need to worry. The daily fantasy sports will continue in the same way and the online casino games will be accessible through the same downloadable app and with your same username and password.
Accessing roulette will allow players to place bets between $1 and $1,000, with blackjack ranging from $1 to $100. These games, as well as the slots mentioned, are all available in demo mode for gamers to enjoy before using their own funds, too.
The steps that have been taken by DraftKings in recent months prove that it's looking to set the pace for 2019. It became the first online sports betting site to launch in the state of New Jersey in August of last year, making history in the process. Its fantasy sports betting options have pretty much ruled over the Garden State's industry ever since that time.
Not only that, but with revenue numbers being released in November, it seems as though success is pretty much painted for the future in this area. Digital sports betting revenue came in at $7,172,171, for Resorts Digital, with the majority of that amount being provided by DraftKings.
It's not bad work for a brand that began operating out of Boston, New York in 2012. Its fantasy sports options have extended to eleven different sporting sectors, including popular ones like the NHL, NFL and NBA. So, with the inclusion of the New Jersey online casino site, you could say things are looking up for the platform.