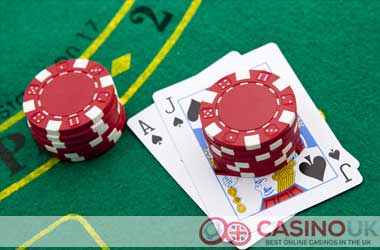 It's true to say that the online gambling scene features multiple variations of blackjack and other card games. Plus, as we all know, variety is the spice of life. Although for Microgaming, it seems as though a classic approach is the very best.
That's because its own release of Classic Blackjack has been named as the most-played card game in the online world. Making up a part of the brand's Gold Series of games, this classic version of the popular card offering is still enticing gamers to its table after its multiple years of being available.
It's available to play in two different versions – the Single Hand Classic Blackjack and the Multi-Hand Classic Blackjack. However, it seems as though players are still more interested in playing the single hand version, which has seen it soar to the top of not only Microgaming's rankings, but the overall online blackjack rankings.
According to industry insiders, it is the fact that the game has such likable playing rules and pay-outs, that card gamers keep coming back to it again and again. As it happens, it's one of the online gambling games that has the lowest house edge in existence, which also accounts for its popularity.
Classic Blackjack and Microgaming's Influence
Speaking of the house edge in Classic Blackjack, this rests at around 0.13%, and with it utilising just one deck of cards (hence its name), players can really benefit from hard 9, 10 or 11 valued hands. Of course, if a player is accessing the game from a good casino, then comp points and bonus funds that cater to blackjack gaming will also assist in making that house edge fall even lower.
Plus, the game is still expanding its reach across the world. Sweden's recent law changes for example, mean that gamers there now have the ability to play blackjack and other online casino games. This could help the Classic Blackjack offering soar to even greater heights than it has already seen.
Microgaming has been creating such content for a couple of decades now, so the company has a lot of experience to bring to the table with its games. It is this that has also helped to propel it to the top as one of the leaders in the online gaming scene. Amongst others, online operators like 32Red, Fortune Lounge Group and Carmen Media Group, work alongside the developer and the blackjack portfolio of games can be found at all of their online casinos.
Classic blackjack exists as just one of the games that can be found in the portfolio of over 800 games from this provider. And when you consider that it also provides online poker, live dealer, bingo, sports betting and other gambling opportunities, it's clear to see why it excels in the gaming industry.