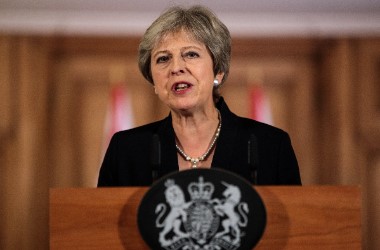 The UK Prime Minister, Theresa May has stated recently that she intends to invest money in specialised clinics that will be designed to treat problem gamblers, thereby further improving upon the gaming conditions relating to UK players.
The plans were announced as a part of the 10-year schedule that the government has in mind for the National Health Service (NHS). These specialist clinics will be there to help out gamblers who have succumbed to the temptations of the industry. For the time being, anyone with such issues does have the possibility to seek help via a national clinic. However, recently recorded data suggests that there are around 2 million people in the country at risk from problem gambling.
Regarding those people at risk, the NHS says that about 400,000 of them are categorised as problem gamblers. The planned clinics will be set up to help those who are already affected by the issue, rather than assisting anyone specifically categorised as "at risk". The treatment of problem gambling is grouped in with what is considered to be a wider effort in tackling a selection of mental health problems.
Efforts Increased to Reduce Problem Gambling
The movement for the introduction of more specialist clinics for the treatment of such cases falls in line with the Gambling Commission's efforts to ensure that online operators are held more accountable for their actions. In 2018 alone, the regulatory body handed out warnings to a total of 17 different operators for social responsibility issues. Not only that, but the 32Red brand was hit with a fine of £2 million.
Backing the Commission up, the country's Remote Gambling Association (RGA) has asked for more funding in order to tackle the issue of problem gambling. Even the CEO of Sky Bet, Richard Flint has spoken out against his peers, urging them to take more proactive action.
Such actions may take time to sink in to the gaming community of the United Kingdom, which has one of the most liberal gambling markets in the world. Yet, with various companies, governing bodies and more increasing their efforts to protect consumers, it looks like the country is also leading the way when it comes to rules surrounding the gaming industry.
"Whether it's treating ever more people in their communities…" stated Health and Social Care Secretary Matt Hancock recently, "or giving every baby the very best start in life…", he continued, before praising the government and its dedication to the NHS. The investment in the NHS over the proceeding 10 years will cost a total of £20.5 billion each year, with its prime aim being to utilise a variety of resources to make sure that the country's overall well-being surges.