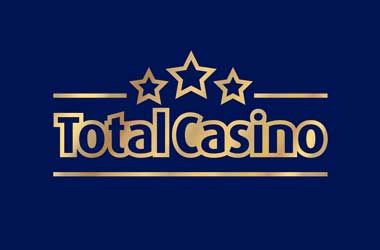 Poland isn't known for being so liberal with its gambling laws, but Playtech has just been linked to the launch of the all-new state-owned and regulated online casino. The country's National Lottery operator known as Totalizator Sportowy is the owner and operator of the platform, and now it brings the Total Casino into the fold as well.
This also marks Playtech's own entry into the Polish gaming market. The developer has been pushing forward with its strategy of linking up with various established operators around the world in both regulated and also newly regulated locations.
Of course, with this in mind, anyone who signs up to the Total Casino website in Poland will see that the platform is presented with Playtech's range of games. This means that the casino will host a large number of slots, table games and more. Not only that, but customer support will also be provided by the developer, too.
Speaking of the unison between the online casino and Playtech, the chief executive of the developer Mor Weizer said that it marks a "significant day" for both his company and the online casino. He said that over the past nine months, "a lot of hard work" had gone into the creation of the platform for Poland's casino gamers. He went on to thank the partners at Totalizator Sportowy.
More from the CEO and Poland's Gambling Scene
Mr Weizer finalised his own comments on the creation of the new Polish casino by saying that Playtech is committed to creating innovative products that are industry-leading. Furthermore, he stated, "the scale and flexibility" of the Playtech gaming platform, means that the developer is an obvious choice for land-based operators entering newly regulated online markets.
The Polish lottery service that is run by Totalizator Sportowy has been in operation for over 60 years. This provides Polish citizens with the chance to purchase tickets at more than 17,000 different locations throughout the country. Additionally, this became one of the first gambling options to become available online in Poland, when the state-run company united with International Game Technology (IGT).
Playtech hasn't only been looking at expanding into Poland though, as over the past few months, it has joined in partnership with some other well-known worldwide World Lottery Association members. These have included the Santa Casa in Portugal, Veikkaus from Finland and Norsk Tipping in Norway. It's clear that Playtech is improving its own relations with different countries around the world, especially considering that it is uniting with largely state-owned gambling operations.
The only question that remains now is if the developer can propel Poland's casino gambling scene to the same soaring heights as it has achieved elsewhere.