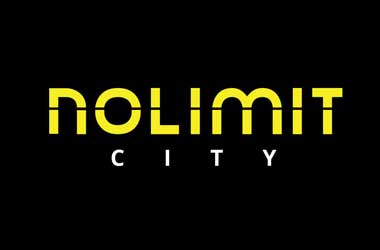 After receiving a B2B gambling licence from the United Kingdom's Gambling Commission, the online casino platform known as No Limit City is now looking to secure deals with leading operators within the country.
The licence that No Limit holds gives it the chance to provide licensed online casinos in the country with its own products, as it operates as a game developer, too. Not only that, but it also has the opportunity to offer its products to its already-existing partners, like Unibet and Leo Vegas.
Speaking of the potential massive expansion, No Limit City's Director of Commercial Operations, Malcolm Mizzi said that the licence it received from the Commission will help the company to grow. He said that it is looking to expand its client portfolio, yet, at the same time, engage with some of the greatest and most well-known online casinos in the country.
Mr Mizzi finished off his statement by saying that the United Kingdom's market exists as one of the world's most mature and respected. According to him, some of the most iconic UK operators are "queueing up" to incorporate its games into their platforms.
Expanding into the UK Market
As part of his comments on the move into the UK market, Mr Mizzi explained about the fact that the company's online slot games would fit well into online casinos in the country. He expressed the opinion that the developer's slots are thoroughly innovative, and that this is something that operators have a strong desire for in such games.
The company's headquarters are based within Stockholm, Sweden – a location that many popular online game developers have started out in. Alongside those headquarters, the developer holds offices within the countries of Malta and India. Because of the recent move by Sweden to re-regulate the online gambling market, No Limit City also aims to mark out a space for itself within such. January 1 of next year will see the laws change to allow for operators to provide online casinos within the country, which has only provided a state-run site for the past several years.
The game developer said that it will be prepared and ready from the very first day of the new law being introduced, to provide Swedish gamers with the necessary support for a thrilling online casino experience. However, the brand also spoke of there being much more work to be done in the area.
Further information and instruction are being waited on from higher ups by No Limit City. Yet, the developer spoke positively about its intention of being there from day one with its range of "fantastic games" to cater to the Swedish gaming community. One thing is already clear – No Limit City is making strides to expand its own name and business. The UK first, Sweden afterwards.