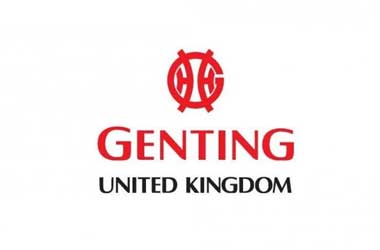 Things have been relatively quiet on the UK casino scene as of late, although popping up out of the blue recently came a move from the Genting Malaysia brand. This move saw the company announce that it has chosen to streamline its UK operation. This unexpected decision by the brand will initially see it completely dispose of its stake in the Coastbright Limited company.
In fact, the wheels have already been set in motion for the company to sell that stake for a total of £34.6 million. As well as various other things, Coastbright is the owner of Maxims Casino in the London district of Kensington, and that does exist as one of the brand's busier casino establishments within the United Kingdom.
And the new owner of the Coastbright setup? A company called Sonco UK BidCo Limited. It is this brand that has paid the whopping £34 million for it, and the cash that has been raised by Genting from this sale will be utilised by Genting to pay off certain outstanding debts that its UK-based casino operations currently have. If you're a resident of the UK, then you'll no doubt have seen or heard of establishments from this brand – it's a very successful operation.
The question now remains as to what route Genting UK will go to move itself forward.
Where Does Genting UK Go from Here?
As things stand at the moment, the company hasn't really announced any plans or let slip any potential routes that it will take moving forward. It would appear though, that Genting UK is going to be focusing a lot of its time on promoting its online operations, rather than UK land-based establishments. So, the likelihood is that a lot of the money gained from the sale of its stake in Coastbright will be used for this.
Of course, the sale of the Coastbright stake is also quite strategic for Genting Malaysia, it would seem. After all, at the end of March, betting shops throughout the UK will have to suffer through the reduction of maximum stakes on their fixed odds betting terminals (FOBTs). These terminals do provide, amongst other games, roulette and blackjack options to their players.
While it's true to say that this could force high-stakes players to relocate to land-based casinos instead of betting shops to satiate their gambling needs, some of them could also turn to online operations instead. It would seem as though Genting UK is looking more towards this as being the route that gamers take, which is why it looks to be turning its attention to the promotion of its own online setups.
That being said, it's not so easy to predict the future of anything in gambling, so it still poses a bit of a risk for the Genting brand on the whole. However, it didn't become such a big brand as it is today without taking various risks, so the brand's presence in the UK market is likely to remain intact.