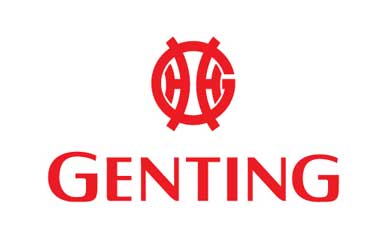 In May of this year, Genting made the announcement that it had hopes to be the winner of a licence that would enable it to construct a casino in the small country of Andorra. If you're not familiar with this location, it is situated between the countries of Spain and France. All in all, a total of 13 operators submitted a range of bids to become the winner of the licence. Genting brought forth one of the biggest bids at $164.6 million (€141.1 million). Yet, ultimately, it lost out to another bidder due to the construction proposal.
In actual fact, Genting ended up being disqualified during the bidding round as issues were brought up in respect to the operator's ability to be able to secure the land where it hoped to build the casino. A 20-storey tower within Andorra was proposed, which would have ended up costing $162.8 million (€139.8 million). However, Andorra held concerns over the fact that Genting had no proof that land was secured for this construction work. The operator does have the possibility of challenging this decision though, if it so wishes to.
Instead, the licence was won by the company known as Jocs SA, which already exists within Andorra. The operator holds a technology alliance with Novomatic AG, a company that bases itself out of Austria and provides gaming equipment. The offer that Jocs put forth and won with includes a building with six storeys – incorporating two of these storeys underground – which will end up costing $17.5 million (€15 million).
Where Does Genting Go Next?
Even though Genting didn't win the Andorra licence, the company still has other options to go for and benefit from. It currently hosts operations in various parts of Asia, such as the Philippines, Singapore and even Malaysia. Furthermore, its brand extends across the United States, United Kingdom, the Bahams and onwards to Egypt. Cruise ships with onboard casinos from Genting also exist in Hong Kong. Additional vessels of this sort are expected to be launched by the operator from now up until 2021.
As far as Jocs SA is concerned, this operator began life as a publication for the gambling industry within Spain. It actually offers up information about a selection of gaming activities, including gaming terminals, casino locations and online casinos and their distributors. Jocs was launched in 1994 and provides a monthly magazine both in paper format and online.
The idea behind the casino being constructed in Andorra came forth due to the country looking to increase its own tourist industry. It is believed that the key to increasing the number of tourists who opt to visit Andorra will be increased with the introduction of a land-based casino. Laws were introduced two years ago to enable casinos to be built, with licences being provided for 20-year periods. This casino by Jocs will be the first one in Andorra, pending its final approval and construction.